Ten ways to cut your cloth when the future seems so uncertain
A household budget can be like a leaky bucket of water. Things may appear OK on the surface but perhaps there are some holes you hadn't noticed, which are allowing the precious contents to escape.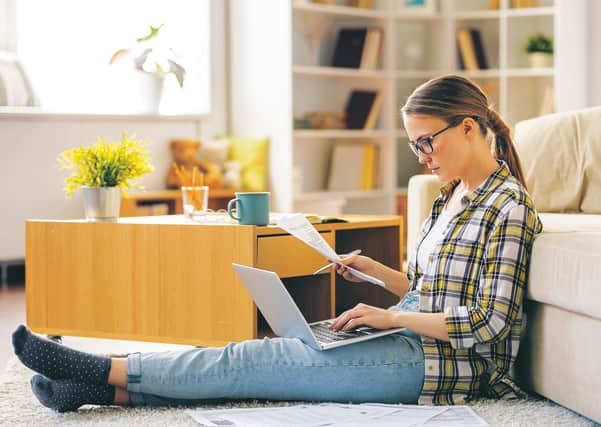 And with many people's finances under additional pressure right now, it's a crucial time to go through your outgoings to check if any money is leaking out unnecessarily.
Here Andy Barr, co-founder of online price-tracking website Alertr.co.uk, highlights ten outgoings that may be larger than they need to be.
Many people may be still spending money on subscriptions to a gym that they rarely set foot in even before lockdown started.
Calculate how many times you were going to the gym every month when it was still open, and work out how much you were paying per session. You may find it works out cheaper to pay for the gym on a one-off annual basis when it re-opens, or cancel altogether if you were hardly going at all.
Your regular gym may also be offering a monthly subscription to home workouts on its app, which could be cheaper than your usual gym routine.
Gas and electricity bills
It's easy to set your bills up when you move home and then forget them. But if you don't check every few months to see what else is on the market, you could be overpaying – particularly as many people are now working from home and may be using more electricity than usual. Some websites can help take the hassle out of switching provider for you – such as Look After My Bills and MoneySavingExpert.com's Cheap Energy Club.
Broadband and TV packages
Be sure to check comparison sites regularly, and talk to your provider once your contract is up, rather than just renewing.
With cinemas and theatres currently off limits, many people have ramped up the number of subscriptions they are paying for. But do you really need them all? Even if you do, you may be able to share the cost with a family member, to save money.
Shopping online has been a great comfort to many people who have been stuck inside, but there's a risk of paying more than you need to. Prices of clothing, electronics and other such items fluctuate frequently. Websites such as Alertr can notify people when a product they are interested in falls in price.
You could try saving money by buying second hand, or even "shop your wardrobe" by putting items of clothing together in a way you haven't done previously, to create a new outfit. There may even be items lurking in your wardrobe which still have the shop tags on them, so now's the time to snip them off and wear them.
Whether it's car insurance, life insurance or anything else, if you are not regularly checking the alternatives to see if there is anything cheaper, you could be losing out.
You may also find, for example, that you're using your car much less than normal. Check to see if there's any way the cost of your premium can be reduced.
Takeaway food is a comfort during these tough times. If you have a real desire for something that wasn't made in your own kitchen once in a while then shop around and see what vouchers and deals are available.
Groceries, and particularly medicines, can be much more expensive when buying in stores if they're branded. 
So if you can forego purchasing a big name you will be saving yourself 
several pennies, which will soon add up.
If you're not using your season ticket at the moment because you're no longer commuting, consider claiming back the money for the unused portion of your ticket.
Comments
Want to join the conversation? Please or to comment on this article.