You'd imagine that Andy Murray's diet is all protein shakes and energy bars. However, it seems he's also a big fan of a certain dessert, according to Darin Campbell, the executive head chef at the two-time Wimbledon champion's hotel, Cromlix, which he owns with wife Kim.
"There's a local ice-cream place, The Allanwater Cafe, which I think the Murrays grew up on, so whenever he comes in we always try and make something special for him, like a lemon verbena or seasonal berry ice-cream," says Mr Campbell.
Even world-class athletes are allowed a cheat day. Thus, that'll be a definite addition to the pudding menu at the new and improved Cromlix.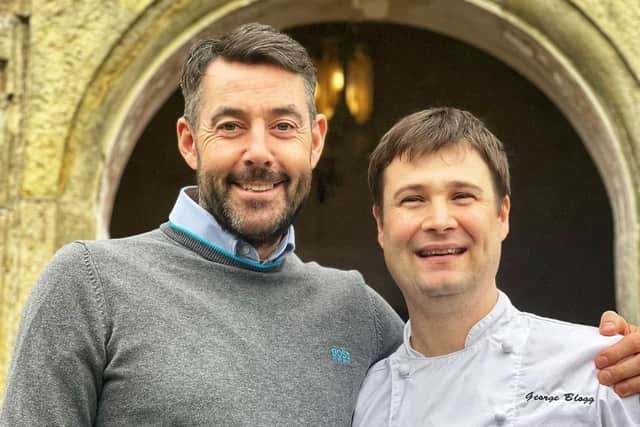 This luxury venue is being refurbished as part of the Dunblane five-star-hotel's three-month-long makeover, which marks a decade since the Murrays took ownership back in 2013. It's the first and most major step in a series of developments, and the venue will also now also be self-managed, after years of being looked after by ICMI (Inverlochy Castle Management International).
Now the team is in place, it's all hands on deck before the big launch on March 21.
"To set the scene, it's freezing in here and I've got my hat on and my jacket," says Mr Campbell. "You think it's never going to get finished in time, then, suddenly, another three bedrooms have been completed in a day."
The Glasshouse Restaurant is due to open along with the newly landscaped grounds, self-contained Gatehouse Lodge and the 15 bedrooms. Their new look has been overseen by Kim Murray, who is "heavily involved" with the redesign. The couple has more than purely a business relationship with the property, since they got married here back in 2015 and Andy's grandparents had their silver wedding anniversary at the hotel.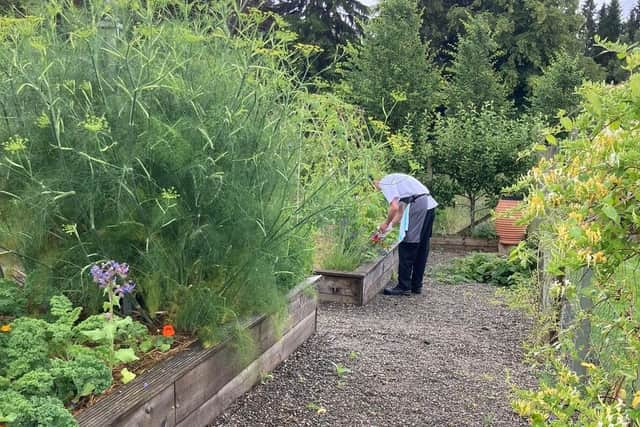 According to Mr Campbell, the interior is generally lighter and brighter, but also more sympathetic to the original style of the C-listed property, which was built as a family home in 1874. They've restored some of its original features, including the entrance.
The bedrooms will also have a "relaxed country vibe". Instead of the Scottish heroes, like Sir Sean Connery, they were named after previously, they now pay homage to the flowers and herbs that are grown locally, so include Lavender, Viola, Thyme, Rosemary and Verbena.
The verdant theme will continue into the eating spaces. They've worked with Edinburgh-based 80 Days Consultancy on the decor and there will be two kitchens – one for production and another service version, which is still open to the restaurant, but partially screened.
"That space was quite plain before, but because you're looking out of the windows onto the gardens and the grounds, they're working on bringing the outside into the house and making it nature inspired," says Mr Campbell. "It's safe to say that the predominant colour will be green."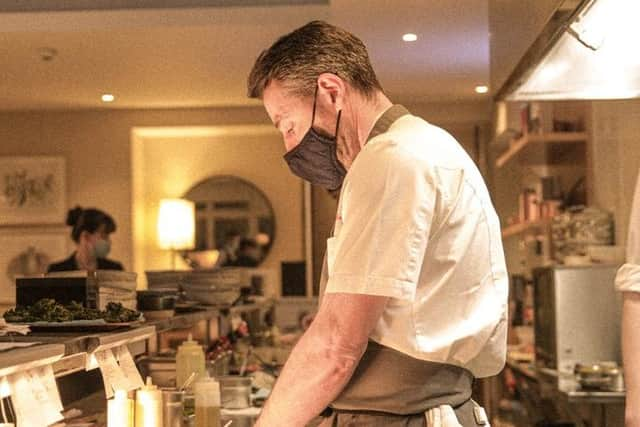 This chef, who has been with Cromlix for almost a decade, has cooked at Ballachulish Hotel, Glasgow's One Devonshire Gardens, Edinburgh's Sheraton and Restaurant Andrew Fairlie at Gleneagles, among other venues. The three-month closure at Cromlix has allowed some of the kitchen staff to undertake stages (unpaid internships in other kitchens), and now Mr Campbell has added to his expertise with a spell at the Michelin-starred Gravetye Manor in Sussex.
He's been able to draw from this and years of experience to oversee the major changes to Cromlix's menu.
In common with Greywalls Hotel in Gullane, this was previously a Chez Roux restaurant, so the food was in the signature Gallic and luxurious style of Michel Roux Jr and his father, the late Albert Roux OBE, who died in 2021.
"It was a contract that ended, now that we're independent," says Mr Campbell. "We really enjoyed working with him and learnt a lot. It was one of the reasons I took the job in the first place – to work with the legendary Albert Roux, which I very much enjoyed and he became like a father figure.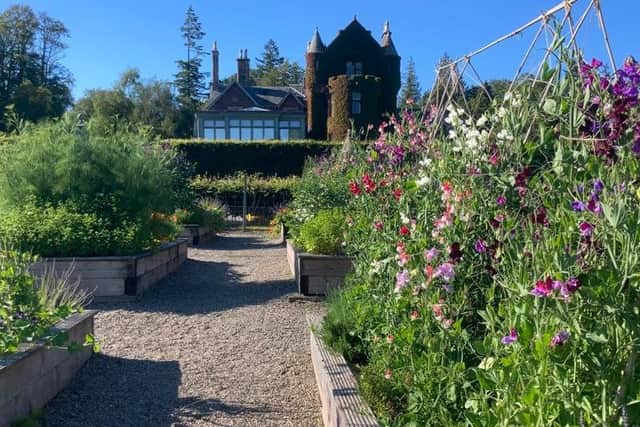 "It was a great relationship and a big joy. However, I think any business has to modernise, not to reinvent the wheel, but change the tyre and keep people interested. They felt it was the right timing for it."
The drinks will include New World wines and cocktails that feature herbs from the garden, while the food will have a global and healthier vibe and they hope this will help them to retain their three AA rosettes. Before the refurbishment, they had already experimented with a few dishes, like the tranche of wild turbot with foraged mushrooms for two, and these went down well with their regular diners. Of course, there's also Andy's ice-cream, which was also essential since Mr Campbell is originally from Largs – the home of iconic Scottish cafe and ice-cream parlour Nardini's.
"Overall, there are less heavy creams and butters and more world influences, including Middle Eastern," Mr Murray says. "One of our guys was on holiday in Vietnam and brought back recipes for some phenomenal soups, including broth with coconut noodles and crispy sweetcorn fritters, so we have that on the menu.
"We've also got a vegetarian savoury tarte tatin. We use a hazelnut puree with whipped goat's cheese, a verjus dressing and salad that includes ingredients grown in our kitchen garden and Polytunnel, which we try to use as much as possible. We've got some fun things on there as well, like the knickerbocker glory. I saved up to take my first girlfriend for one of those at Nardini's".