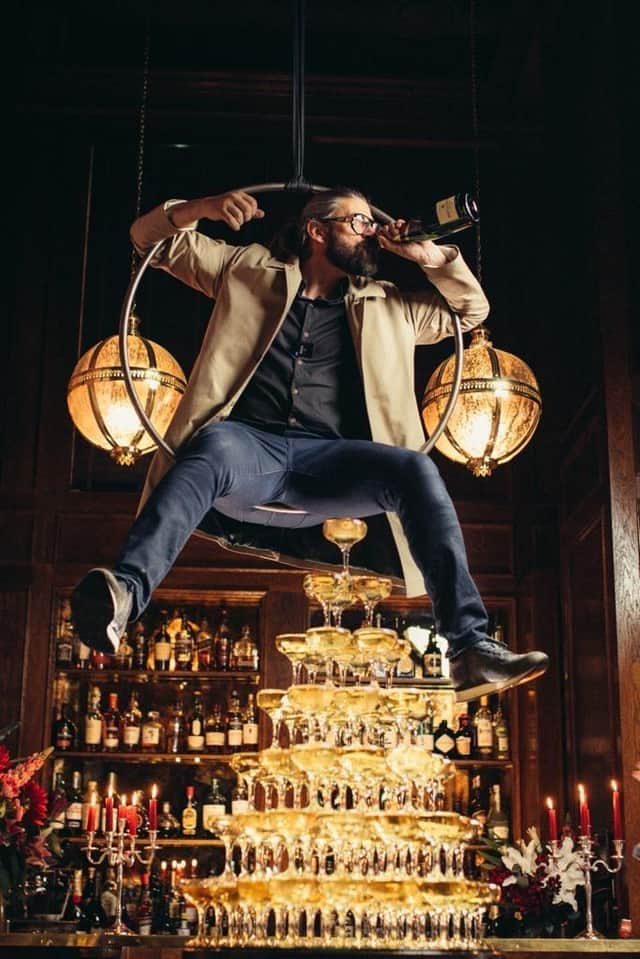 According to Mike Baxter, 48, owner of House of Gods hotel in Edinburgh, his dream guest at the new Glasgow destination would be a Gallagher brother.
The Oasis front man would be welcome to stay in one of their two penthouse suites. They're currently installing gold plated baths and cinemas up there, and the bedrooms are huge, with private butlers, so ideal for a rock star.
However, there will be no throwing TVs out the window, as those boudoirs are up on the sixth floor and we wouldn't want any fatalities on the pavement outside 61-63 Glassford Street. The indoor trashing is allowed though. "As long as they pay the bill at the end," says Baxter.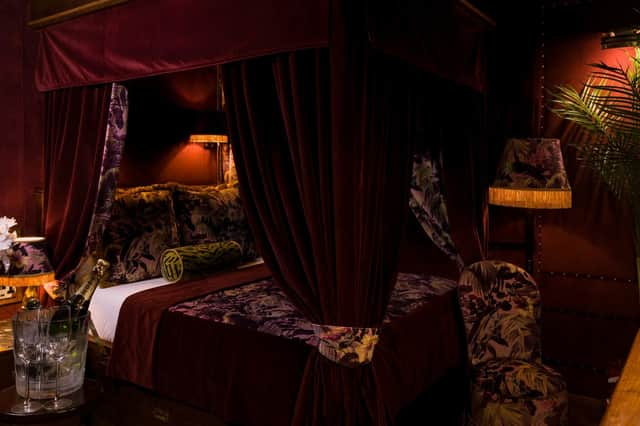 However, Liam might have to wait a bit for his stay.
As with many projects like this, they've been subject to various post lockdown delays, and, after originally planning to open in autumn 2022, are now looking at an opening in late May 2023.
Baxter, who operates the brand with his brother, Ross, says that their surprisingly local "superfans", who generally travel from within a 100 mile radius to stay at the Edinburgh Cowgate hotel, are champing at the bit for a second location. There's also a third, in Manchester, to open late summer.
"We're going to start selling rooms for the Glasgow hotel soon because we expect there's going to be really great demand," he says. "We're punching for the best rooms in Scotland. We're not an accommodation solution, we're a special moment in life. People come to the Edinburgh hotel to celebrate birthdays, anniversaries, to make apologies, for weekends away, you know, all that sort of stuff. We're very thankful for that".
At the moment, he's in Merchant City on site. How is it looking?
"Wonderful. If you'd asked me yesterday, I would have said we're probably never going to finish, but that's the joy of building," he says. "I'm really excited about Glasgow. It's just such a spectacular property and it's really coming to life. The guys are just starting to put in all of our oak panelling in the rooms".
While Edinburgh has 22 bedrooms, they're planning for 31 in the new premises, which is a red brick B-listed Victorian merchant's building that was formerly the location of Peckham's Deli and restaurant Mamafubu.
"It was built in 1908 - a very solid building because it would have been filled with grains and fabrics and they had a kind of showroom on the ground floor and you would go upstairs into what was a bit like the equivalent of going to Macro now," says Baxter. "It's had a few other iterations over the years including as a bar called The Warehouse, where all the cool kids in Glasgow once went".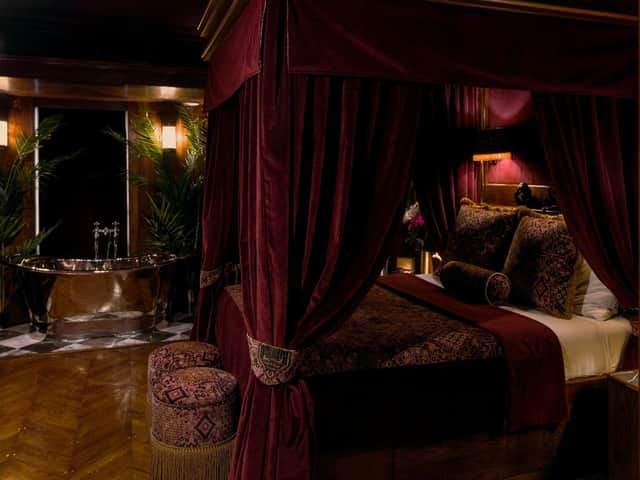 For those who are fans of the sexy and decadent aesthetic of House of Gods Edinburgh, which was partially expired by the Orient Express and Versailles, as well as other hotels like The Savoy, the decor of the new destination will be along the same lines, except ramped up even further. It won't be for minimalists.
"Edinburgh happened very organically, so we've created Glasgow with the benefit of knowledge and experience. It'll be the next level - House of Gods 2.0", says Baxter, who also explains that they've commissioned their own fragrance, cashmere blankets and textiles. "We're not hitting the photocopier though, it'll be very unique".
There will, naturally, be their Prosecco buzzers in the rooms. In the Edinburgh hotel, you press these small gold buttons to have fizz delivered directly to your boudoir.
As the Glasgow hotel is so much bigger, they've created butler's rooms on each floor, so nobody has to climb the staircase with glasses on a tray.
On the ground floor, there will be a Garden of Eden inspired bar and lounge, where they've already installed a six metre long solid marble bar - "no expense has been spared" Baxter says. In this area, there will be cocktails, snacks and small plates. They're just waiting for 100 metres of handpainted wallpaper to be delivered from China so they can add the finishing touches.
There will also be a rooftop bar, along similar lines to the one at Edinburgh's new Gleneagles Townhouse. To suit the City of Glasgow Council's planning department, this space is made entirely of glass and they're going to fill it with plants.
"So from the street, you can just look up and straight through this box. It's gonna be incredible, like a St Tropez meets Glasgow bar," says Baxter. "We can control the climate and temperature, so we've got this 365 day a year space that connects inside and outside".
In common with the in-house Casablanca Cocktail Club in the Capital, it will boast a schedule of DJs and drag acts. "All the normal madness," says Baxter.
Unlike the Edinburgh hotel this venue will have a private spa, which is due to be installed down in the basement and will be available to book for couples or groups of friends. Among other things, it'll feature a steam room, treatment rooms and an experience shower that's been imported from Italy. Baxter decided to make this a private area, since famous people don't share a spa, and they don't want their guests to either.
"You're brought Champagne while chilling out and there's potentially going to be a butler service too," Baxter says. "It's another thing you get while you're here, so you can live your best life".