New safety equipment being added to ageing ScotRail fleet involved in fatal Carmont crash
Stronger safety equipment to cut the risk of trains being derailed by landslides and other debris is to be added to the ageing ScotRail fleet involved in the fatal Carmont crash, Scotland on Sunday has learned.
New heavy metal brackets, known as lifeguards, will be installed in front of the front wheels of the 40-year-old Inter7City "High Speed Trains" (HSTs) which operate on the Edinburgh and Glasgow to Aberdeen and Inverness routes.
They are designed to prevent small obstacles from getting under the wheels and causing a train to come off the tracks.
The move follows the UK Department for Transport's rail accident investigation branch (RAIB) report into derailment near Stonehaven in Aberdeenshire in 2020 recommending that HST owners "investigate the feasibility of strengthening the lifeguards on HST power cars to better protect the wheels from obstacles."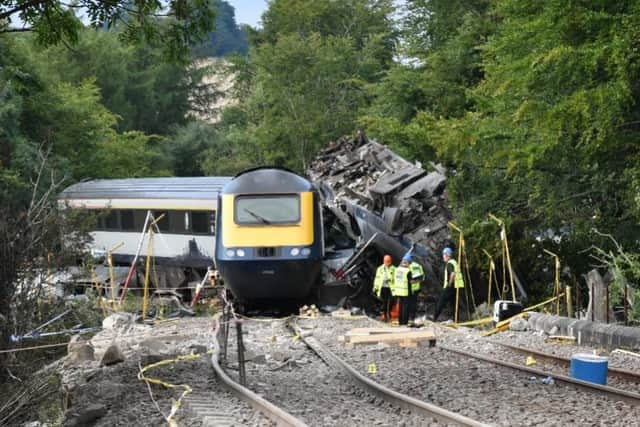 The report, published a year ago, said the train's lifeguards – vertical steel blades – had less than the half the strength of those on modern trains.
However, it also said: "Although a stronger modern lifeguard may have been better able to move sufficient washout debris out of the path of the leading wheelset to prevent derailment, RAIB had insufficient evidence to determine the likelihood of this happening."
ScotRail said fitting the new lifeguards on its 25 HSTs would be completed by August "dependent on the delivery of the required materials as scheduled".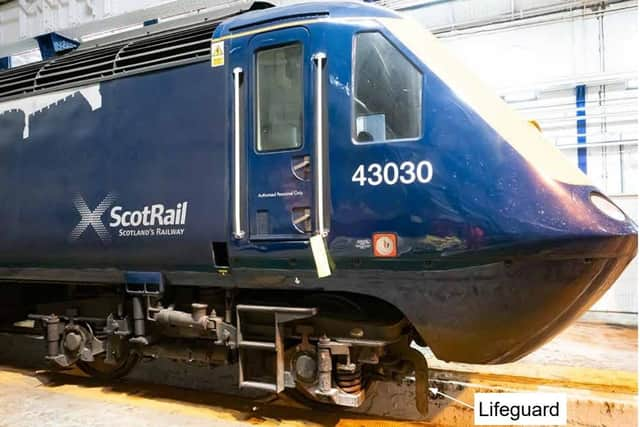 Alex Hynes, managing director of Scotland's Railway, which comprises ScotRail and Network Rail Scotland, said: "The trains are safe to operate."
The stronger lifeguards were among measures discussed by the Carmont Rolling Stock Recommendations Steering Group, established by the Scottish Government last August to consider the RAIB report's recommendations for HSTs, such as how to reduce the risks of operating a train built before modern crashworthiness standards were introduced nearly 30 years ago.
Meantime, Mr Hynes said sand-spreading equipment to reduce train wheels slipping on fallen leaves will to be installed on part of another ScotRail fleet by this autumn.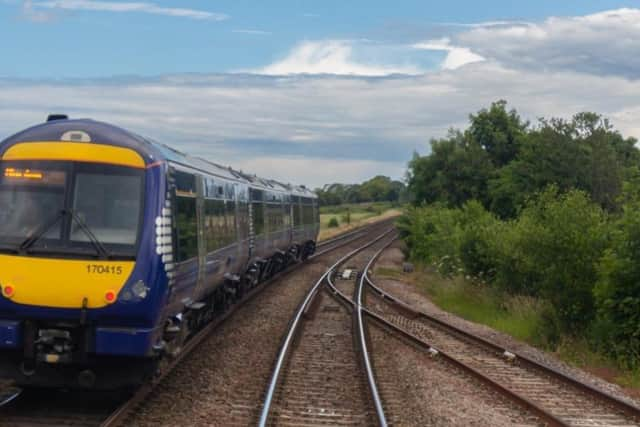 Now ScotRail is to add sanders to its Class 170 fleet which operate on the same routes as the HSTs. A spokesperson said: "The aim is for the first batch to be fitted by the autumn with the full fleet completed in the first quarter of 2024."
Kevin Lindsay of Aslef said: "This is a long overdue fitment but it's something that should improve the performance of the 170 units during the leaf fall season.
"These type of sanders should be rolled out to all trains that don't have them already."
Comments
 0 comments
Want to join the conversation? Please or to comment on this article.