Road-trips to enjoy for your next staycation getaway, which is not so far away
Since the nationwide lockdowns, the number of campervan sales and people opting for staycations have skyrocketed – with more people choosing to stay closer to home, rather than going abroad on trips. And what better activity for your next staycation than a picturesque road-trip?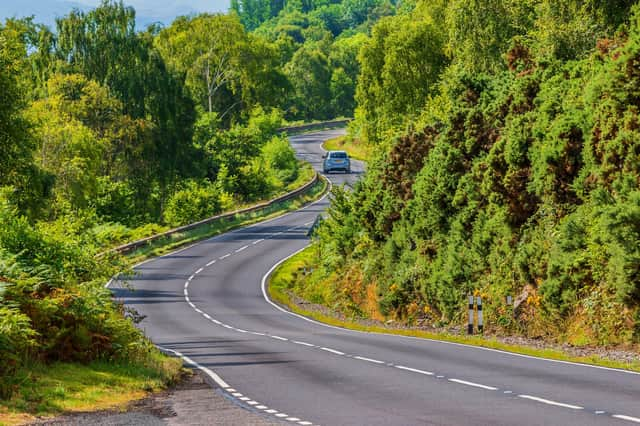 Here are some of our favourites for you to consider next time you fancy a getaway which is not so far away:
This wild corner of northeastern England is often overlooked. But the North Yorkshire Moors, stretching from Staithes in the north down to Bridlington, is one of the country's most striking regions, and it skirts much of the Yorkshire coastline. The route is most spectacular during the autumn months.
You'll glide around corners of the rugged inland countryside and drop your altitude down to see a low autumn sun setting over Scarborough. Along the way, you'll go through charming fishing villages and past glorious beaches.
The Coastal Way starts at St David's and highlights the big skies and white-sand beaches of the Pembrokeshire Coast.
Then drive north on the coast along mountains, beaches and gorges, stopping in Portmeirion with its pastel houses and Italianate designs. Finish your journey in the historic fishing village of Aberdaron and the vast beach of Aberdyfi.
And the route sticks closely to the coast, so you'll never be too far from the sea.
Known colloquially as the NC500, this route is one of the UK's most famous coastal drives. It's worth taking your time on this one to make the most of the scenic viewpoints and hiking opportunities.
In spring, the sky and land look freshly washed and by autumn, the purple heathers and deep grey skies create a magical vista as you make your way from Inverness to Stac Pollaidh.
A warning: This isn't a route you should attempt in the depths of winter because snow falls often and fast, which could leave you stranded in dangerous conditions.
It's easy to see why the Atlantic Highway has earned its reputation as one of the world's most scenic drives.
Best in late spring or early autumn, it's magnificent even in mid-winter, as the waves crashing against the cliffs add a dramatic backdrop to your drive. Now is the time to avoid the hellish traffic of the peak summer season.
While the route runs mostly along the coast, it tips into Exmoor National Park, famous for its sweeping landscapes and charming wild ponies. There are plenty of places to hop off and hike in Exmoor.
Motor insurance for your road trip
Whether you're going for a day out and a chippy tea, or planning a multi-day getaway, one simple UK road trip essential is motor insurance.
And, while you can't completely avoid damage or things going wrong on the road, investing in cover for your car can take away some of the stress.
At Save More Money, we offer a handful of different motor insurance policies, including: