Engineering work will also be moved from its traditional weekend slot to Sunday and Monday as a trial on another ScotRail line to avoid disrupting travellers on Saturdays, which are now its busiest day.
From May, Scotland's main train operator will resume its 15-minute daytime frequency service on Saturdays between Edinburgh Waverley and Glasgow Queen Street via Falkirk High for the first time since the pandemic.
By contrast, trains from Monday to Friday will remain at a 30-minute frequency outside peak hours, which were reduced from every 15 minutes in 2020.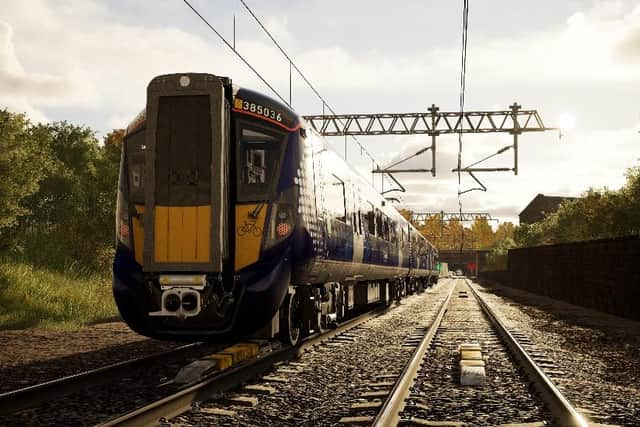 Alex Hynes, managing director of Scotland's Railway, which comprises ScotRail and track owner Network Rail Scotland, said overall passenger revenue had reached about 80 per cent of pre-Covid levels but that hid "massive" changes.
He told the Rail in Scotland conference in Glasgow, organised by Modern Railways magazine: "Off-peak is pretty much recovered to pre-Covid levels – that's why Saturday is the busiest day on ScotRail. Our peak business has reduced by 40 per cent – incredible.
"I used to commute every day between Edinburgh and Glasgow. The trains were full, now they're not.
"In the May timetable changes, we are going to go [to] four trains an hour on a Saturday between Edinburgh and Glasgow because the leisure market is bouncing back faster than the peak market.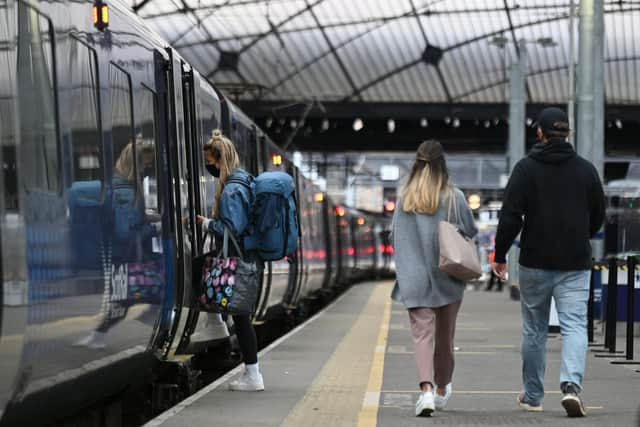 "All the rules of running the pre-Covid railway are just being thrown out of the window because Covid has changed everything – the market has fundamentally changed.
"That is why we also need to look at the planning and execution of disruptive engineering work" – which he said was being reviewed.
Mr Hynes said: "We are trying to identify a route which ScotRail operates on only, and are going to do a trial and move the weekend engineering work away from Saturday and Sunday, and do Sunday and Monday instead – the two quietest days on ScotRail right now, and see what happens."
Passenger watchdog Transport Focus welcomed the experiment. Senior stakeholder manager Robert Samson said: "Since Covid, people's travel has changed so it's worth doing these trials to be able to analyse the potential benefits. If more people are travelling on a Saturday than Monday to Friday, it makes sense to increase services then."
Scottish Conservatives transport spokesperson Graham Simpson said: "It is good news that ScotRail is going back to four trains an hour between Edinburgh and Glasgow. It's a shame it is only at weekends and at peak times on weekdays, but it is a start.
"Having more trains will encourage more people to use them, which is what we need."
A Network Rail spokesperson said: "Covid has changed travel patterns and we are examining as an industry what that means for how we deliver vital engineering works.
"We are currently developing proposals which could include delivering some works outwith the traditional weekend and public holiday periods."