Several airlines have announced plans to return to the skies over the coming weeks, with Virgin Atlantic the latest carrier to unveil its flight routes for the summer.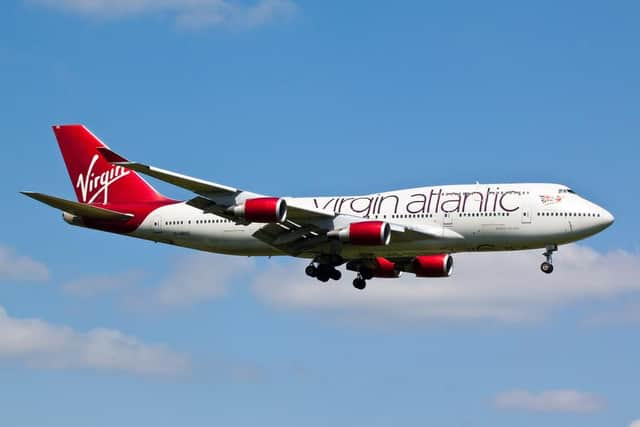 While Virgin Atlantic was forced to ground its aircraft due to the coronavirus outbreak, the airline has announced it will restart flights to 17 destinations in August.
Flights will resume from Heathrow Airport from 1 August, with the following destinations available throughout the month:
- Heathrow to San Francisco - 4 August
- Heathrow to Tel Aviv - 9 August
- Heathrow to Miami - 18 August
- Heathrow to Lagos - 23 August
- Heathrow to Atlanta - 25 August
A further six routes have been revealed for September, with destinations including Washington, Seattle, Las Vegas, Mumbai, Delhi and Johannesburg.
In October, travellers can fly to an additional six destinations, with routes to Boston, Montego Bay, Antique, Grenada and Tobago (via Antigua), and it will relaunch flights from Manchester to Barbados.
However, plans to restart flights from London Heathrow to Orlando on 20 July have now been pushed back, with flights now due to restart on 24 August.
All flights from Glasgow and Belfast to Orlando have also been cancelled until summer 2021.
A number of routes will resume from 20 July from London Heathrow, with flights to Hong Kong, Shanghai, New York and Los Angeles.
What safety measures will there be?
To help ensure safety onboard, staff will be wearing face masks and will carry out random temperature checks on travellers.
All passengers will be provided with a 'health pack' when they get onboard, which includes medical grade masks, surface wipes and hand gel, and electrostatic spraying of disinfectant will be carried out in all cabin aircraft and toilets.
The airline has also said that it will be offered a simplified hot food service onboard in the short term to help minimise contact.
Am I allowed to travel yet?
The current 14 day quarantine rule affects anyone arriving into the UK by plane, train or ferry, even residents returning from other countries.
Travellers who are returning to the UK must observe the following rules:
Provide your journey and contact details up to 48 hours before you are due to arrive in the UK
Do not leave the place you are staying for the first 14 days that you are in the UK, except in very limited situations
If you do travel abroad, you may be subject to quarantine restrictions on arrival at your destination.
If there are suspected cases of coronavirus at your destination, you may be forced to remain in your hotel room or accommodation for 14 days, move to quarantine facilities, take tests for coronavirus and, if positive in some cases, be hospitalised abroad.