Jason Jack, 29, from Glasgow, was sentenced on Monday to a 160-hours community payback order and ordered to pay £250 compensation each to two of the victims at Glasgow Sheriff Court, British Transport Police (BTP) reported.
Jack had admitted assault and assault to injury on the ScotRail service on April 15 between Paisley Gilmour Street and Hillington East in Glasgow.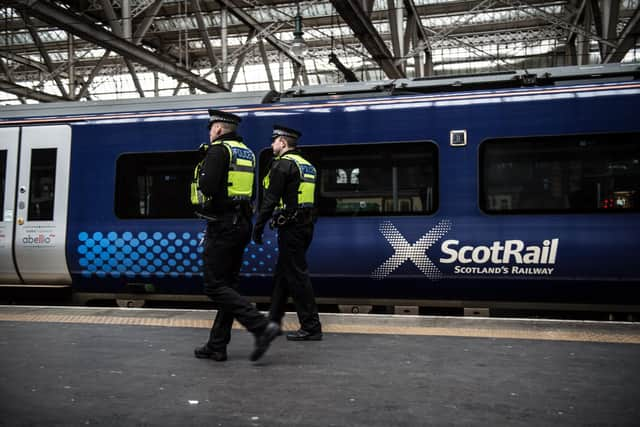 BTP said the incident happened after Jack was challenged about his anti-social behaviour on the train by a member of the ScotRail travel safe team. The one who received hospital treatment was released the next day.
The force praised two other people for assisting the ScotRail staff before police arrived, whose actions it said had prevented the incident from becoming "much worse".
BTP Detective Constable Martin Graham said: "Assaults on train staff and passengers will not be tolerated on the rail network. Three members of rail staff and a man suffered minor injuries as a result of the assault.
"Jack was apprehended following a thorough police investigation. I would like to take this opportunity to thank the two brave members of the public who intervened on the service to assist the ScotRail staff members prior to officers arriving at the scene.
"If it was not for their intervention, this horrendous assault on the ScotRail staff members merely carrying out their duty could have been much worse."
ScotRail safety, engineering and sustainability director David Lister said: "This conviction reaffirms that abuse of railway staff, whether that's physical violence, verbal assault or any other form, will not be tolerated.
"Everyone has the right to go about their day in peace, and we'd encourage anyone who is subjected to, or witnesses, anti-social behaviour to contact BTP to ensure those responsible are brought to justice."