Reading stabbings: Three stabbed to death in Forbury Park and another three seriously injured
Three people have died and another three are seriously injured after multiple stabbings in Forbury park in Reading on Saturday.
A 25-year-old man from the city was arrested near the scene on suspicion of murder after being detained at the scene.
The attack happened at Forbury Gardens at about 7pm where several people were stabbed.
Thames Valley Police are not currently treating the incident as terror-related, but counter terrorism officers were called.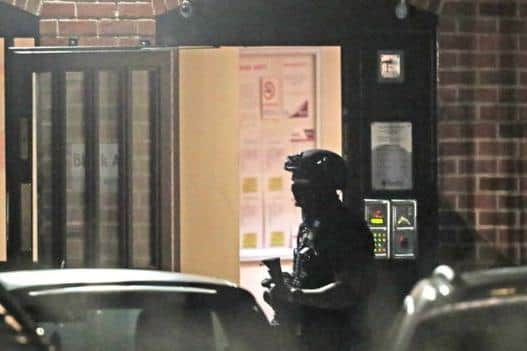 The man who was arrested at the scene is thought to be Libyan.
Personal trainer Lawrence Wort, 20, who said he was around 10 metres from the attack, told PA: "The park was pretty full, a lot of people sat around drinking with friends, when one lone person walked through, suddenly shouted some unintelligible words and went around a large group of around 10, trying to stab them.
"He stabbed three of them, severely in the neck, and under the arms, and then turned and started running towards me, and we turned and started running.
"When he realised that he couldn't catch us, he tried to stab another group sat down, he got one person in the back of the neck and then when he realised everyone was starting to run, he ran out the park."
According to the Sunday Mirror, there were reports a police officer had "rugby tackled" the suspect to the ground.
Detective Chief Supt Ian Hunter, of Thames Valley Police, said officers were not looking for any other people in connection with the attack and that officers were "keeping an open mind as to the motivation for the incident".
Police have asked anyone with mobile phone footage to come forward and people have been urged not to share videos and photos online "out of respect for the victims' families".
Thames Valley Police said the incident was not connected to an earlier Black Lives Matter protest in the park.
Prime Minister Boris Johnson tweeted yesterday: "My thoughts are with all of those affected by the appalling incident in Reading and my thanks to the emergency services on the scene."
Two air ambulances and several police vehicles responded to the attack on Saturday evening, with images on social media showing a significant police presence.