The 62-year-old, who has not been named, was pronounced dead at Rejects, on St Clair Street on Friday.
Police and emergency services were called to the busy shop just after midday. The man was pronounced dead at the scene.
Yesterday, Police Scotland confirmed two women had been arrested in connection with the death which was being treated as "unexplained."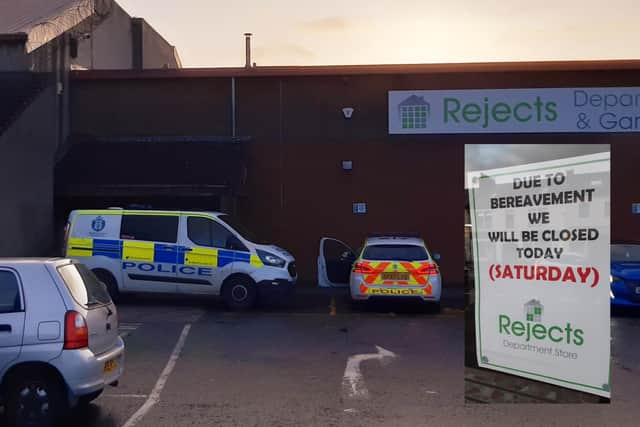 Teresa Gordon, 57, and Nicola Gordon, 35, have now appeared at Kirkcaldy Sheriff Court, and both face charges of culpable homicide and theft by shoplifting.
Teresa faces an additional charge of behaving in a threatening or abusive manner.
A third woman, aged 18, arrested and charged in connection with shoplifting, was dealt with by way of non-court action and the case against her is closed.