NatureScot said that 160 animals had been killed and processed for venison during the 10-day cull that ran from the end of January.
The government body took action after the owner of the Loch Choire estate in East Sutherland failed to respond to a formal request under the 1986 Deer Act to carry out a proportionate and timely cull.
NatureScot said that inadequate culling had taken place on the estate in recent years giving rise to concerns over growing numbers of deer and their impact.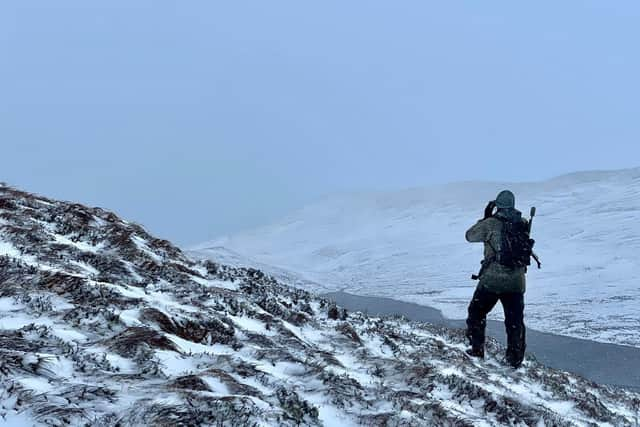 Peatlands, woodlands and other habitats were being significantly impacted by the deer with the land covered by protected area designations, including four Sites of Special Scientific Interest which fall in part or wholly on the estate. A stalker has now been employed at Loch Choire.
With high deer numbers leading to damage of habitats and peatlands, sustainable deer management is vital to bring populations in balance with nature and effectively tackle the twin crises of biodiversity loss and climate change, the organisation added.
Donald Fraser, NatureScot's Head of Wildlife Management, said: "Our highly skilled stalkers faced challenging winter conditions to successfully carry out this cull in what is a very remote area. In undertaking this work, as ever they have displayed the highest standards of professionalism and best practice, putting deer welfare at the heart of the operation.
"While we always favour a voluntary and collaborative approach to deer management, this action demonstrates that NatureScot will make use of the full range of powers available to us when necessary, to secure vital benefits for nature and climate.
"We are pleased that the estate has now employed a stalker, who our team have been liaising with, and deer management has resumed on the property. As a next step, NatureScot will now be seeking a voluntary control agreement under section 7 of the Deer (Scotland) Act 1996 to secure a longer term solution to the damage on Loch Choire estate."
Sir Michael Wigan, Chairman of the local East Sutherland Deer Management Group, a collective of landowners, said: "The Deer Management Group continues to be supportive of NatureScot's approach and the way in which they have delivered this approach."