The plea comes as an influx of non-native pink salmon is anticipated to hit Scottish rivers this year.
The species originates from the west coasts of the US, Canada and northern Asia, but was introduced to Russian rivers in the 1960s. The fish have been slowly spreading westwards to colonise rivers in northern Norway and beyond.
In recent years increasing numbers have been appearing in the UK, with two-yearly surges due to their lifecycle. A total of 131 were caught in 2017 in locations across Scotland, dropping to just 18 in 2019, but jumping to 171 in 2021. It is expected this year will see another worrying quantity.
Now teams responsible for the welfare of rivers and watercourses are asking people to look out for the alien fish – as well as any which have escaped from fish farms or are suspected to be sick – to help protect native Atlantic salmon populations, which are continuing to suffer dramatic declines.
Anyone who discovers a pink salmon, farmed escapee or diseased individual is being asked to report the sighting through a suite of special apps that will input the information into a central database, allowing findings to be assessed and passed to relevant organisations.
Scotland's native salmon and sea trout are genetically adapted to life in the wild, but their farmed cousins are domesticated strains bred to thrive in a captive environment and do not do well outside. Escapees can interbreed with wild fish, impacting the genetic traits and survival abilities of future generations.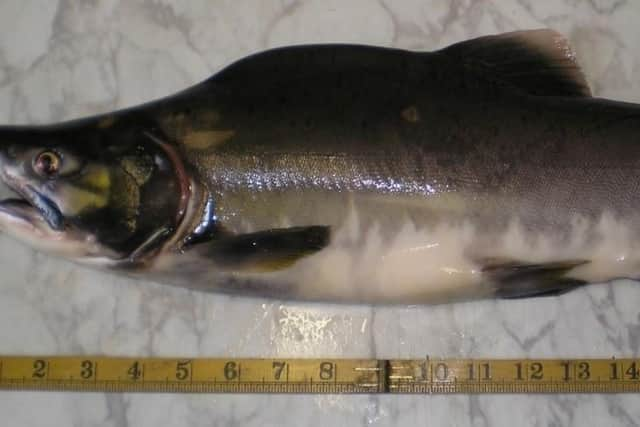 Meanwhile, there are a number of diseases which have the potential to impact wild fish, including fungal, viral and bacterial infections that can cause serious issues for those afflicted.
Dr Alan Wells, chief executive of Fisheries Management Scotland, said: "Fisheries managers across Scotland are working hard to protect and restore our precious wild salmon and freshwater fish, but we cannot do this alone.
"We need the help of anglers, fishery owners, other water users and the general public to use our apps to report issues affecting our wild fish. This will play an important part in informing the actions that fisheries managers and Scottish Government agencies take to address these pressures."
Fisheries Management Scotland is also a key member of the Missing Salmon Alliance – a conservation collaboration that includes the Game & Wildlife Conservation Trust, Angling Trust, Atlantic Salmon Trust and Rivers Trust.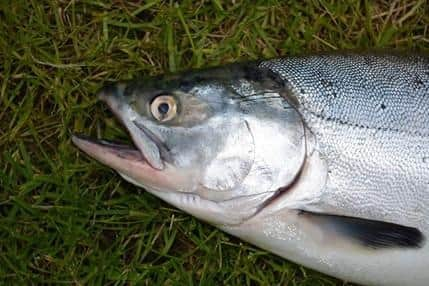 Scotland's total population of wild Atlantic salmon has dropped to a quarter of its 1980 level in the past 30 years. Numbers have been dropping so dramatically that experts fear the king of fish may vanish entirely.
If declines continue at the current rate, it is estimated the species will be on the endangered list in less than a decade. Many factors have been blamed, including attacks from predators, aquaculture, over-fishing, pollution, man-made barriers in rivers, disease and the effects of climate change.