The plea comes not long after it was revealed record numbers of fish had died before harvest at Scottish sites last year. A number of factors have been blamed, including parasites, diseases and high micro-jellyfish numbers, possibly caused by climate change.
Around 15 million fish perished prematurely between January and November last year, nearly double the 2021 death count and triple that of 2020.
Scotland is the third-largest producer of farmed Atlantic salmon in the world, after Norway and Chile.
Figures show the industry is worth around £1 billion a year to the Scottish economy, with salmon the country's top food export.
The Scottish Government has set out ambitions for production to be stepped up, increasing the annual harvest up to 400,000 tonnes a year by 2030. This amounts to almost double the biggest ever output from the sector – 205,000 tonnes in 2021, or around 50 million fish.
But anti-cruelty groups fear overcrowding of salmon pens and the impacts of global warming are causing undue harm and suffering to fish and increasing production will make matters much worse. They are also demanding an investigation into the high mortality rates.
In a letter to Scottish rural affairs minister Mairi Gougeon, MSPs, MPs and activists called for a moratorium on growth.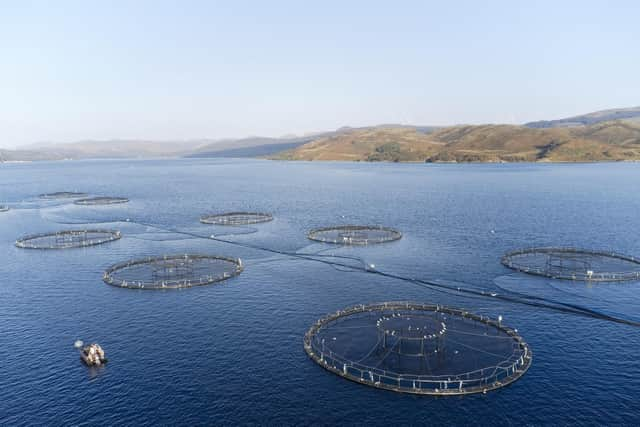 They wrote: "The sharp rise in on-farm mortalities has caused us to question the long-term sustainability of this industry. Stocking densities on Scottish salmon farms do not appear to be acceptable in their current form, and we are not confident that this industry is equipped to combat the problems posed by climate change."
Signatories to the letter, which was co-ordinated by animal protection groups Animal Equality UK and OneKind, include MSPs Ariane Burgess, Mark Ruskell and Maggie Chapman, of the Scottish Greens, and Foysol Choudhury, Monica Lennon, Pauline McNeill, Colin Smyth and Mercedes Villalba, of Scottish Labour, as well as MPs Henry Smith, of the Conservatives, and Wera Hobhouse, of the Lib Dems.
The fish farming sector has been facing a number of challenges in recent years, plagued with high levels of parasitic sea lice and facing mounting criticism over heavy use of chemicals and medicines, pollution of the seabed and reliance on harmful deterrent devices to ward off predators.
Abigail Penny, executive director of Animal Equality UK, said: "For the best part of a decade, Scottish salmon producers have knowingly allowed millions of fish to die on farms under its watch, and to this day breeds millions more to suffer in lice-infested cages. These are the signs of a failing industry."
She added: "The Scottish Government must act now before further permanent damage is done. It must stop the growth of this industry and investigate these issues before it's too late."
Burgess said: "The sky-high mortality figures across the industry are just the latest sign that Scottish salmon farms are struggling to control their impact on animal welfare and the environment. But they're not the only victims of this industry – wild salmon, other marine wildlife, and local fishers all face the impacts."