Charity wins bid to take over Scottish Government-owned farmland in Highlands
The community aims to build a garden, orchard and allotments
A charity has won an eight-year battle to secure a plot of land in the Highlands.
Charity Knocknagael Ltd plans to build a community garden, orchard and allotments on the 20-acre Scottish Government-owned Knocknagael Farm near Inverness. The group also wants to protect the area, known as the Smiddy Field, from future housing developments.
The Scottish Government's Rural Payments and Inspections Division (RPID) had initially refused a request for an asset transfer. But in a "landmark" move, the decision was overturned following a review by an independent panel.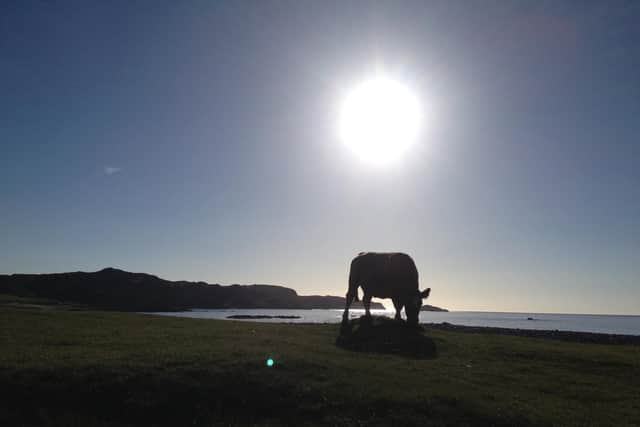 The initiative started in 2015 when the land was declared surplus to requirements for the bull stud farm and later earmarked for housing.
In 2021, Knocknagael Ltd submitted the community asset transfer bid for the land under the Community Empowerment Act. This encourages groups to request to take over land or buildings they believe they can make better use of.
The bid was turned down, but an appeal was lodged that led to a hearing in March. A panel subsequently concluded Knocknagael Ltd had met the requirements under the community empowerment legislation.
A statement from the charity read: "We are delighted to share the news that our appeal has been successful. We have received the ministers' letter stating the asset transfer of the Smiddy Field should go ahead, following an independent review."
A Government spokesperson said: "The Scottish Government Rural Payments and Inspections Division received an asset transfer request for an 8.28 hectare field (often referred to as the Smiddy field) on the Knocknagael farm.
"Following detailed consideration by an independent panel, Scottish ministers agreed with the recommendation to transfer the land to Knocknagael Ltd, subject to certain conditions, which included the continued operation of the Crofting Cattle Improvement Scheme at Knocknagael regardless of the outcome of the independent panel's review.
"A review of farming operations at Knocknagael and the Crofting Cattle Improvement Scheme will now be undertaken to ensure this can be achieved. The transfer, once completed, will enable Knocknagael Ltd to progress plans for the Smiddy Field and their work with the wider community will bring benefits to the local area."
Comments
 0 comments
Want to join the conversation? Please or to comment on this article.