Speculation is rife after a "massive" Arctic walrus was seen basking in the winter sunshine on Cairn na Burgh Beag, off the Isle of Mull.
The mystery mammal was sighted on Monday by local fisherman Lorn MacRae, who was amazed when he saw the giant creature catching a few rays on the rocks.
"It was a surprise to see the walrus hauled out," he said. "The Atlantic grey seals seemed to be giving it a wide berth."
Marine experts have been unable to confirm whether the animal is Thor, a walrus that has attracted a large UK following after a number of sightings on the south and east coasts of England.
The rare sighting was reported to the Mull-based Hebridean Whale and Dolphin Trust (HWDT), which has been logging marine animal sightings off the west coast of Scotland for more than 25 years.
As the organisation's first ever record of a walrus in the area, the sighting has been described as "significant" and has been reported to the British Divers Marine Life Rescue (BDMLR), a volunteer team of emergency medical specialists.
The latest sighting comes on the back of a number recorded across the UK and Europe in recent times. Animals have attracted huge crowds in places they have appeared – and sometimes causing chaos by choosing improbable haul-out sites such as boats.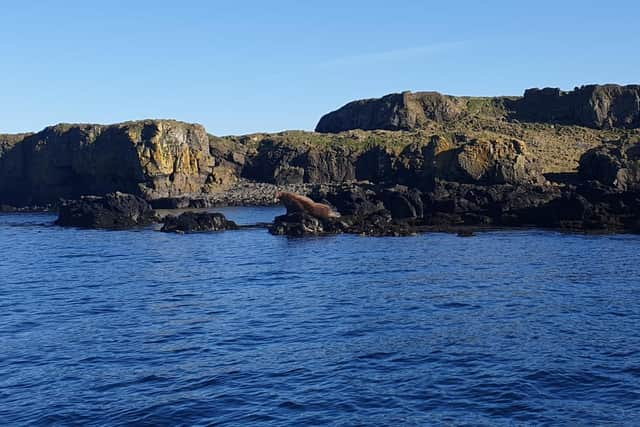 The most recent, Thor, turned up in Hampshire in December before spending New Year in Scarborough, then heading to Northumberland. But a confirmed sighting shows the walrus was in Breiðdalsvík, Iceland, on Friday.
To have made it to Scotland so quickly would have been "an unbelievable journey", according to the HWDT. The charity is hoping to get clearer pictures of the walrus in a bid to confirm whether or not it is a known animal.
Thor has distinctive markings on his flippers, so anyone who may encounter the walrus is being asked to report it on HWDT's Whale Track site and send in photos to help the team monitor its movements and health and assess whether the visit is part of a trend or an anomaly.
But people have been warned not to get too close and avoid gathering in groups to prevent undue stress to the animal.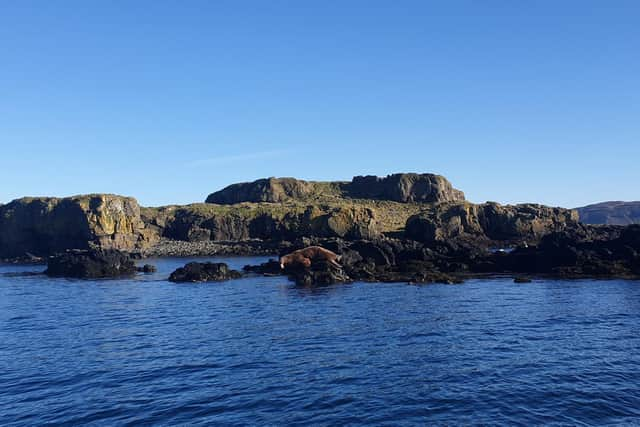 The caution comes after another famous walrus, Freya, was shot in Norway due to the massive crowds turning out to see and photograph her. The decision was taken to kill the young female – who visited Scotland – due to safety fears for both people and the animal.
A hefty male called Wally also hit the headlines in 2021 after sinking a dinghy when he climbed aboard to rest and blocking an emergency lifeboat slipway.
"We ask that everyone behaves sensibly and responsibly in response to the news of another walrus in the area, and we advise giving the animal a very wide berth to avoid disturbing it," said Molly Gray, rescue and community co-ordinator for the BDMLR.
"Walruses travel long distances and have rest stops to recover and regain energy before moving on again, and being disturbed by people being too close or noisy will impact its chance of survival."