Residents of Torry, on the outskirts of Aberdeen, are gathering outside the Scottish Parliament today to call for ministers to save St Fitticks Park – a site popular with locals of all ages and the last greenspace in the neighbourhood.
The Friends of St Fittick's Park (FoSFP) protest group has been fighting for more than two years to prevent destruction of the award-winning site, which has been earmarked as crucial for the development for a new Energy Transition Zone dedicated to "high-value" business related to clean energy, including offshore wind, hydrogen and carbon capture and storage technology.
Torry is one of Scotland's most deprived areas, and campaigners, including local doctors and healthcare professionals, have claimed the community will be further disadvantaged if the nature-rich space is lost.
They say destroying a thriving and nature-rich greenspace in one of the most socially deprived areas of the country goes against Government policy and targets to improve health, biodiversity and inequality.
"The Scottish Government say they care about inequality, people's health, especially in the poorest communities, and halting biodiversity loss, but this will mean hee haw if they don't stop the land grab and destruction of our cherished greenspace of St Fittick's Park," said campaigner Lesley Anne Mulholland.
"Our message is clear to the Scottish Government – use your powers to ensure St Fittick's Park remains a thriving greenspace and wetland that meets the needs of nature and the people you're supposed to represent."
Dr Adrian Crofton, clinical lead at Torry Medical Practice, added: "St Fittick's Park has become a tremendous and cost-effective health investment for the population of Torry, an area which has suffered from lower life expectancy and poorer health outcomes compared with the rest of the country.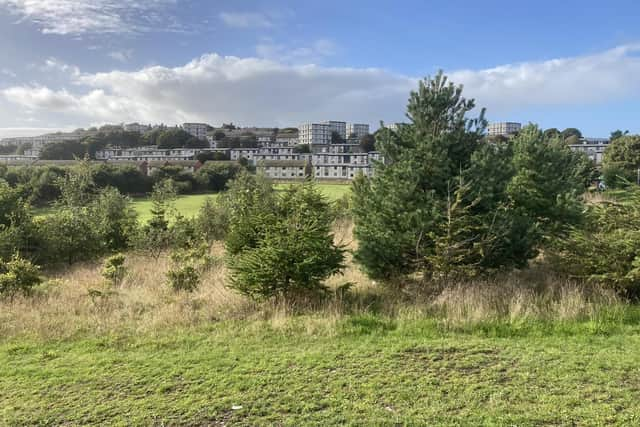 "It provides an accessible greenspace where people can exercise or sit in peace and quiet in contact with nature. It is greatly valued by our patients, a park the city should be proud of, and any loss will permanently undermine efforts to tackle the health inequalities that they continue to experience."