The flagship recycling initiative, due to go live in August, has been hailed by the Scottish Government as integral to efforts to curb waste and drive down emissions. But ministers have been accused of failing to carry out due diligence into Biffa, the firm responsible for the scheme's day-to-day operation, or its parent entity.
Biffa has multiple convictions in the UK for exporting poorly sorted and contaminated waste to countries in Asia. The waste management firm has also been the subject of five enforcement actions by the Environment Agency since 2019. Its owners, Energy Capital Partners (ECP), boast extensive and long-standing ties to the fossil fuel industry, and own scores of gas and oil fired power plants.
The US private equity group's latest environmental, social and governance report shows its financed emissions from power generation facilities stands at more than 53 million tonnes of CO2 equivalent (MtCO2e) a year. That vast total exceeds the 40 MtCO2e emitted annually across the whole of Scotland.
Opposition politicians and environmental campaigners expressed incredulity at the involvement of such firms in the DRS. Dr Richard Dixon, a former director of both Friends of the Earth Scotland and WWF Scotland, said: "A company that has been fined hundreds of thousands for trying to dump contaminated waste in poor countries, and whose parent company is a big climate polluter, cannot be the right people to be delivering a key environmental scheme."
It is unclear what, if any, consideration was paid to the environmental credentials of Biffa and ECP before the former firm was handed the decade-long DRS contract last summer. The Scottish Government has insisted all procurement decisions were made by Circularity Scotland Limited, a private firm incorporated to act as the scheme's administrator. However, critics of the tender process said it would be "bizarre" if such issues did not play into the decision.
Over the past four years, Biffa has been convicted twice in UK courts and served with fines totalling £1.85 million for exporting poorly sorted and contaminated waste. In 2021, the Environment Agency brought a prosecution against Biffa at Wood Green Crown Court in London after it exported more than 1,000 tonnes of waste marked as waste paper for recycling. The rubbish, which included thousands of soiled nappies and condoms, was sent to Indonesia and India. The judge described the company's actions as "reckless, bordering on deliberate".
Biffa's latest sustainability report also raises questions about the suitability of its involvement in the DRS given its own efforts to tackle the climate emergency. The company has a target of no later than 2050 to achieve net zero emissions, but its own data shows it has much work to do.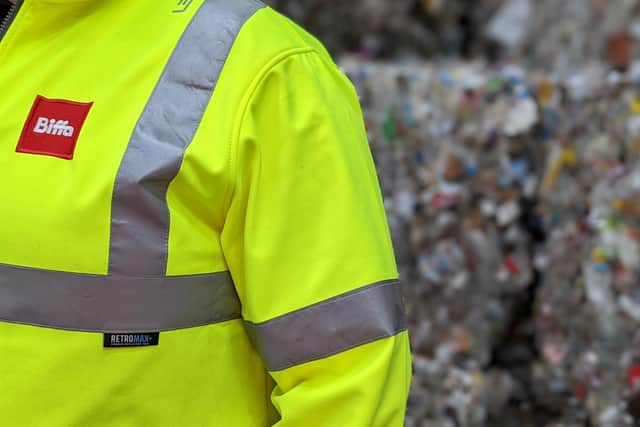 Its total 'scope 1' emissions – greenhouse gases emitted directly by the company during its operations – rose by 1,402 tCO2e to 507,630 tCO2e between 2020/21 and 2021/22. Once 'scope 3' emissions are taken into account, which includes indirect emissions and those occurring in its value chain – emissions increased from 484,568 tCO2e to 622,120 tCO2e.
The company said it expected its emissions to be higher due to waste collections returning to normal after the pandemic. It pointed to 'recalculated' scope 1 and 2 data, which takes into account two other businesses it acquired, showing an emissions reduction of 15,610 tCO2e over the same period, with a smaller increase (18,782 tCO2e) in recalculated scope 3 emissions. It also pointed out it had reduced its CO2 emissions by 70 per cent since 2002.
ECP's ignominious emissions record saw it place sixth in the latest annual Greenhouse 100 polluters index, a study identifying firms responsible for the highest greenhouse gas emissions in the US. Its co-author, Michael Ash, professor of economics and public policy at the University of Massachusetts, told Scotland on Sunday that ECP accounted for 0.8 per cent of all US emissions, describing it as a "significant contributor to greenhouse gas emissions and hazards from industrial water pollution".
ECP was also singled out as "by far the largest private equity investor" in US fossil fuel power plants in a 2022 study by not-for-profit body Americans for Financial Reform. Oscar Valdés Viera, the organisation's research manager, said ECP had 73 power plants. "We like to say that private equity firms have become the pollution financiers of last resort," he said.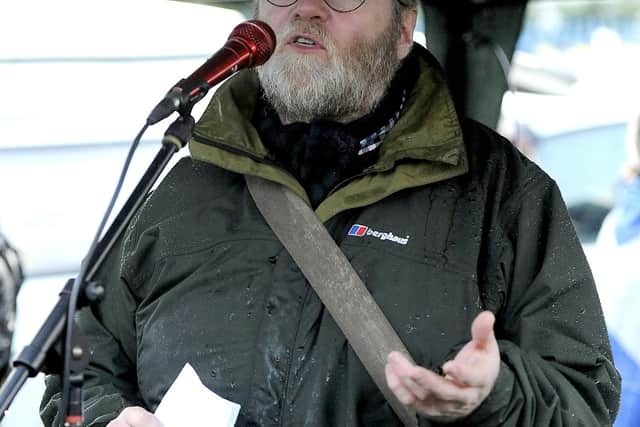 One of ECP's other firms, Gopher Resource, was fined more than £260,000 by the US Occupational Safety and Health Administration in 2021 for exposing workers to unsafe levels of lead exposure, despite being warned of the need for action since the previous March. The regulator said the firm had "put their bottom line above the safety and wellbeing of their workers".
Biffa's ties to ECP would have been known to those planning the DRS rollout before the company was awarded the logistics contract. ECP launched a series of public indicative takeover proposals for Biffa on June 7 last year. Six weeks later, Circularity Scotland Limited announced Biffa as its "official logistics service provider". ECP finalised its £2.1 billion takeover in January.
Liam McArthur MSP, climate emergency spokesman for the Scottish Liberal Democrats, said: "As a green initiative designed to encourage better environmental practices, the public could be forgiven for expecting the partners involved in delivery to have a good environmental track record. Not so, it appears, from these figures.
"The Government should come to Parliament with a ministerial statement pausing the scheme, outlining what, if any, due diligence was undertaken into Biffa and its parent company and explaining how ministers will address the concerns of producers, retailers and the wider public."
Brian Whittle MSP, the Scottish Conservative environment spokesman, said: "The Scottish Government's DRS is in danger of becoming a farce before it even launches. Their decision to hand responsibility for key decisions to Circularity Scotland, a private company, means we may never know the full details of why Biffa was awarded the contract or if their environmental record was considered.
"It's been suggested to me that Biffa might actually have been the only bidder for the contract. If that's true, it raises serious questions about why no other company was willing to bid and why Circularity Scotland opted for a single, nationwide contract."
He added: "It seems bizarre that the Scottish Government's flagship environmental scheme wouldn't consider the environmental credentials of its contractors, but given the lack of detailed thought around so many other parts of the scheme, it's not all that surprising."
Dr Dixon, the veteran environmental campaigner and consultant, who has been a vocal supporter of DRS, said: "Scotland's DRS is an important step forward, but it is deeply disappointing that the firm actually handling all the cans and bottles is far from green. The decision on this important contract should have looked at much more than just the price."
Biffa told Scotland on Sunday it had "come a very long way over the last few years", and had satisfied regulators that it remained a "fit and proper organisation" to hold permits and licences to conduct waste and recycling activities. It stressed it no longer exported mixed waste paper outside the OECD.
A company spokesman added: "The DRS for Scotland requires highly complex operational solutions, and Biffa's appointment as official logistics provider is testament to our reputation as a sustainable waste management leader and our ability to expertly manage such a programme from collection through to recycling."
In a statement, ECP said it had been investing in the transition to a lower carbon economy for nearly two decades, and as "one of the largest private owners of renewables in North America" was committed to "continuously enhancing sustainability efforts". It pointed out that it owns no coal-fired power plants, adding: "We believe that natural gas power generation is the transition solution, a position that governments and regulatory bodies around the world are now recognising given the essential role natural gas will need to play to advance decarbonization and electrification globally."
Circularity Scotland declined to say how many, if any, other bids were considered for the DRS logistics contract. A spokeswoman for the company said Biffa's appointment came after a "robust bidding process" and as a result of their "unparalleled expertise in supporting large-scale and complex recycling schemes across the world".
She added: "Our agreement with Biffa has already seen them invest more than £80m in Scotland to create the infrastructure needed and will create more than 500 jobs. It also includes measures to ensure that the highest standards are maintained. We are working together on behalf of all stakeholders to ensure that DRS is a success and prevents billions of bottles and cans each year from ending up as waste."
Asked what, if any, representations the Scottish Government made about the environmental record of Biffa and ECP, a spokesman said Circularity Scotland had been set up to deliver DRS. "Decisions regarding their contracts are for them, not for the Scottish Government," he added.