Highlands Rewilding, founded by eco-entrepreneur Dr Jeremy Leggett, launched a major fundraising drive after being given first refusal on the purchase of the 3,500-acre Tayvallich estate in Argyll, with a deadline of February 28.
The firm, set up with the ethos of 'nature restoration and community prosperity through rewilding', has announced the target has been reached.
The successful purchase will see Tayvallich added to the firm's existing two-site portfolio, joining Bunloit in Inverness-shire and Beldorney in Aberdeenshire.
Now the project team at Highlands Rewilding is extending its wider fundraising campaign, which is aiming to secure a further £8m or more to support ongoing restoration and research work at the properties, for a further two months – until the end of April.
This decision was agreed to "fully test investor sentiment" on the back of the successful acquisition of the Argyll estate.
"The team is looking forward to the many aspects of work we will be able to do on Tayvallich," said Dr Leggett, who is chief executive of Highlands Rewilding.
"The rich tapestry of habitats onshore and offshore will provide fertile ground for our data acquisition and processing and natural capital verification science. The many activities we will be able to pursue with the local community will give us the chance to create an exemplar of community-company synergy and enshrine public integrity principles with ethical private interests."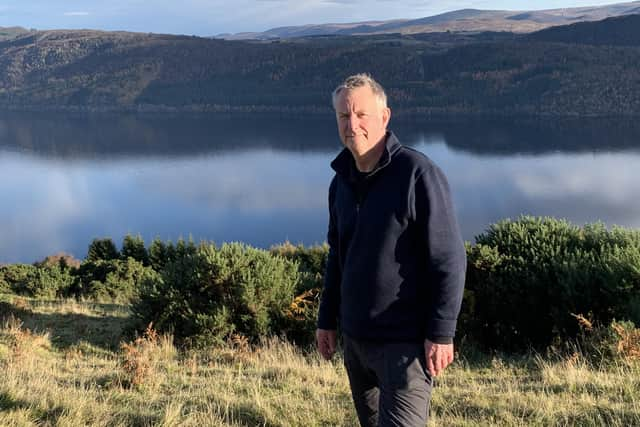 The firm, which has ongoing expansion plans, is seeking new capital in three ways – from citizen rewilders, via crowdfunding; loans and investments from big financial institutions; and the rest through equity from investors similar to those who put up more than £7m in the company's start-phase funding round, including affluent rewilding enthusiasts, family offices, foundations, trusts and companies with green aspirations.
Already, the project's crowdfund has attracted more than 500 'citizen rewilder' investors – 40 per cent of whom live in Scotland, who have boosted funds raised by over £800,000.