And in thanks for the important outdoor work, they will 'earn' a £90 bottle of Glengoyne's new 15-year-old Scotch whisky and a tour of the distillery.
Consumers are asked to pledge one day of their time to volunteer with the Wildfowl & Wetlands Trust (WWT), the whisky-maker's long-standing charity partner.
Those selected will carry out crucial work that must be done by hand at one of the WWT's UK sites.
"The volunteering groups help us carefully manage our wetlands for the thousands of breeding and wintering waterbirds and other wildlife that call them home," said Georgie Cox, corporate partnerships manager at WWT.
"These volunteers allow us to undertake large-scale reserve maintenance tasks that can't be done by machinery, and these tasks are chosen depending on the seasonal needs at our sites – this can be anything from reedbed clearance and tree coppicing to ground maintenance and pond work."
Important wildlife that will benefit from work at the WWT's Scottish site – at Caerlaverock, on the Solway Firth in Dumfries and Galloway – includes the UK's most northerly population of natterjack toads and a newly discovered colony of tadpole shrimps which had previously been thought to survive only in seasonal ponds in England's New Forest. And of course geese.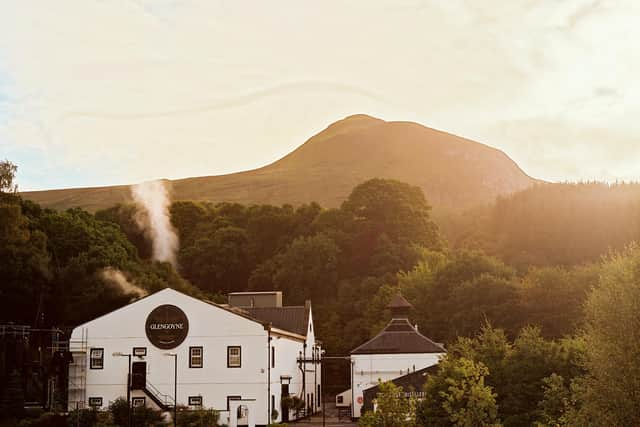 So why is the whisky distillery, which is based at Dumgoyne, north of Glasgow, rewarding conservationists with drams?
"For Glengoyne, the environment is central to what we do," Katy Muggeridge, brand director at parent company Ian Macleod Distillers, said.
"The distillery is set in beautiful surroundings at the foot of Dumgoyne, giving us fantastic access to run-off water from the hills and an exceptional micro-climate for maturing whisky.
"We want to do all we can to ensure this vibrant area stays this way for generations to come and there are a number of ways that we have built sustainable practice into our day-to-day operations to help do that."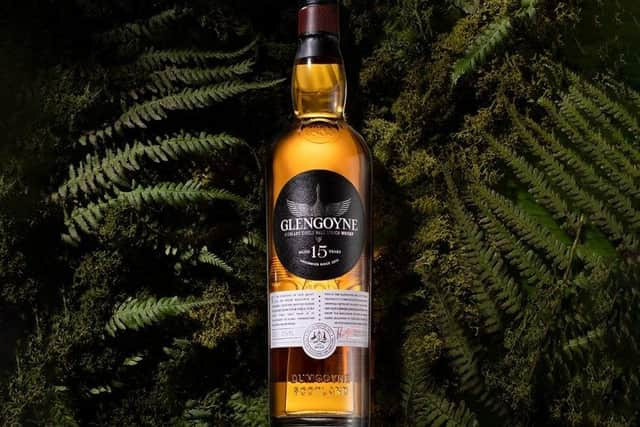 The Caerlaverock reserve is famous for the vast flocks of water birds that spend winters there. More than 40,000 barnacle geese fly from Svalbard each year, as well as large numbers of pink-footed geese and whooper swans.
Numbers fluctuate year on year, depending on climate, migration patterns and, more recently, avian flu, so regular bird counts are carried out and trends monitored closely.
Glengoyne was founded in 1833 and has in recent years become the first Scottish distillery to adopt a wetlands facility for 100 per cent of its liquid waste.
Local reed beds, which are home to 14,500 plants and wildlife species, are used to filter and cleanse the spent lees from distillation slowly and naturally.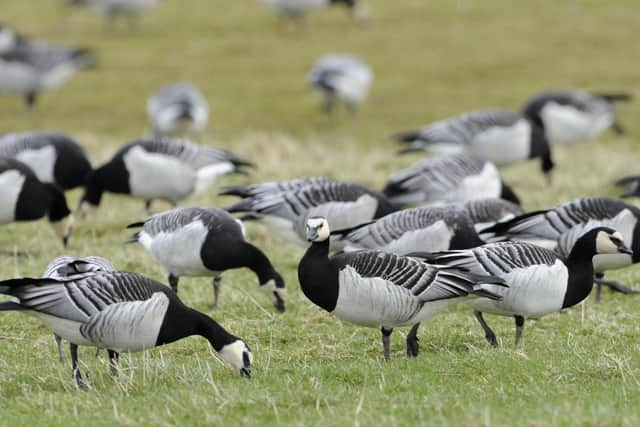 Solid waste from the production process is sent to a nearby anaerobic digester, which allows the two byproducts of mashing and distillation to be converted into electricity for homes in the area.
The distillery has been using renewable electricity since 2013 and since 2019 has drawn 100 per cent of its power from a wind-backed source.
Glengoyne's entire core range uses packaging that is fully recyclable and locally sourced.
Ms Muggeridge added: "Glengoyne literally translates as Glen of the Geese, in reference to the migratory geese that have spent their winters next to our distillery for centuries.
"Alongside our environmental commitments, we wanted to protect and support these beautiful geese and their time-honoured migration pattern.
"So our partnership with WWT was an easy choice to make and we've been working with them for almost 12 years. Their work across the UK is invaluable – both supporting the native wildlife population and upkeeping crucial carbon-capturing wetlands sites."
More than two out of five of the world's species rely on wetlands, despite the habitat covering only about six per cent of the earth's surface, and they are vital in tackling issues with water quality, flood mitigation and storing carbon.
The bad news is, more than a third of wetlands have been destroyed across the globe in the past 50 years.
Those who would like to help save the planet in return for whisky can sign up on the Glengoyne website.