The findings have sparked calls for tougher penalties to deter offenders, including joint liability for both unlawful dumpers and the original owners of the refuse, and creation of a new national database to record and map all incidents.
Most reports of fly-tipping are made directly to local authorities, which will take necessary action. Environmental regulators will investigate in circumstances where dumped waste is hazardous, in or near a water course or of a quantity greater than a single skip-load.
Data revealed via Freedom of Information requests shows there were a total 60,405 fly-tipping instances recorded across 30 of Scotland's 32 council areas in 2022. The worst hit was Glasgow City Council, with 19,313 individual incidents.
Estimates suggest more than 26,000 tonnes of material is fly-tipped each year, costing £8.9 million of public money to clean up. But much illegal dumping happens on private land, leaving owners responsible for removing the waste – or else face penalties.
"Fly-tipping is a national shame, which became significantly worse during the pandemic," said Simon Ovenden, policy adviser for access, visitor management and rural crime at membership body Scottish Land & Estates.
"It has serious social, environmental and health implications and poses a threat to people and wildlife, damages our environment and spoils people's enjoyment of the outdoors. Bizarrely, it is possibly the only criminal act where the victim – in this case any landowner or farmer – is also at risk of prosecution if they do not clean up the mess created by the perpetrator.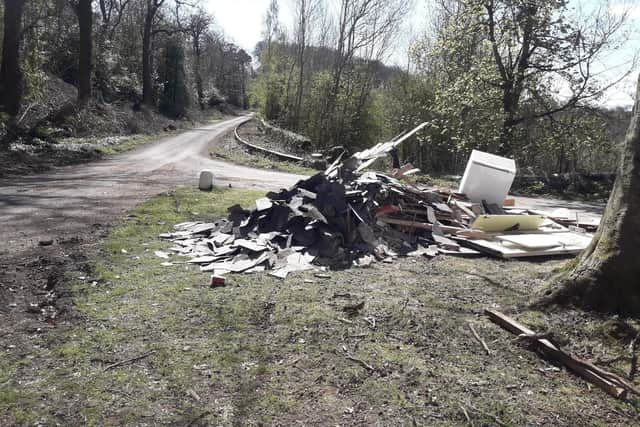 "Rural businesses can find themselves liable for bills of thousands of pounds to clean up land that has been fly-tipped, with many offered limited or no help at all from their local authority."
Scottish Conservative MSP Murdo Fraser is bringing forward a private member's Bill on fly-tipping to the Scottish Parliament. He said the figures demonstrated new legislation was needed to tackle the "growing scourge in our communities".
The Bill, which has received cross-party support and has been welcomed by the likes of Scottish Land & Estates and NFU Scotland, aims to strengthen action against fly-tipping, with improved data collection and reporting mechanisms and increased and standardised sanctions.
"It is clear from these alarming figures that robust new fly-tipping legislation is urgently needed," Fraser said. "Fly-tipping creates huge environmental damage across Scotland, which blights the nation's landscape in both rural and urban areas.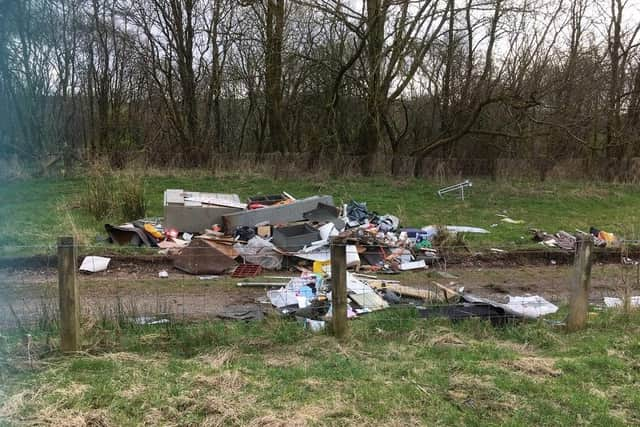 "The irresponsible, destructive, and criminal dumping of refuse and waste at unauthorised locations leaves landowners and public authorities with the substantial costs of cleaning up. Such incidents – often carried out by organised crime gangs – are clearly on the increase, so it's important we get this law on the statute book as soon as possible.
"It's not a party-political Bill, but a common-sense piece of legislation that will help to tackle a growing scourge in our communities by strengthening the law and toughening the punishments for breaching it."
In Scotland, fines range from £80 to £2,500 for littering and from £200 to £40,000 and/or imprisonment for up to 12 months for fly-tipping. Land managers and farmers say much more needs to be done.
Ovenden said: "Existing penalties currently offer no serious deterrent for the offenders. We would like to see new initiatives such as an effective national database to monitor and record fly-tipping incidents, so that it can be used as a tool that will aid detection and support the prosecution of offenders.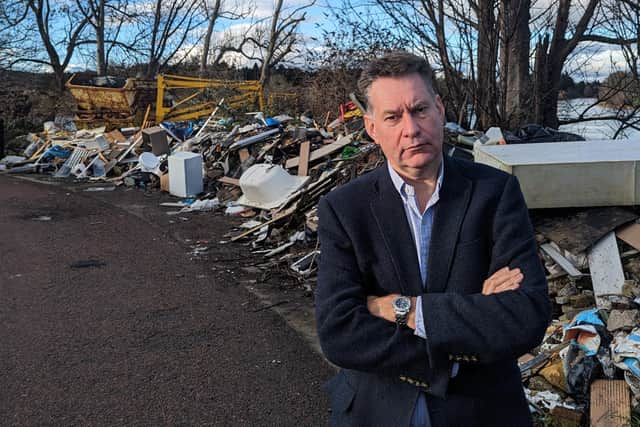 "The originator of waste, be that an individual or a business, who commissions someone to remove their material, which is subsequently fly-tipped, should be held jointly liable for the crime.
"We would therefore also like to see greater awareness campaigns, so that the public know the steps they need to take so that they only engage with reputable waste disposable businesses.
"We remain in dialogue with the Scottish Government and other stakeholders and hope that reforms can help to quickly address the situation for the benefit of us all."