The National Trust for Scotland (NTS) was set up in 1931 to serve the nation as "a cabinet into which it can put some of its valuable things, where they will be perfectly safe for all time and where they are open to be seen and enjoyed by everyone".
The organisation cares for everything from castles and historical houses to battlefields, mills, gardens, islands, nature reserves, farms and mountain ranges – and the plants and animals that live on them.
Bute House, the First Minister's official residence in Edinburgh, Charles Rennie Mackintosh's Hill House in Helensburgh, the remote archipelago of St Kilda, the Culloden and Bannockburn battlefields, and the mountains of Glencoe are just a few notable landmarks under its stewardship.
Most of its funding comes from memberships, entrance fees and legacies.
However, Covid-19 lockdowns forced all NTS properties to close and resulted in plummeting memberships, reducing income to almost zero. On top of that, stock market conditions at the time led to investment losses of £46 million. All conservation work was put on hold.
Drastic measures were proposed in a bid to slash costs, including large-scale job losses and a sell-off of land and property. Support was sought from the Scottish Government and grant-giving bodies, and the trust launched its biggest ever fund-raising drive.
Philip Long took over as chief executive of the NTS in summer 2020, in the midst of the mayhem, describing it as the "worst crisis" to hit the organisation in its 90-year history.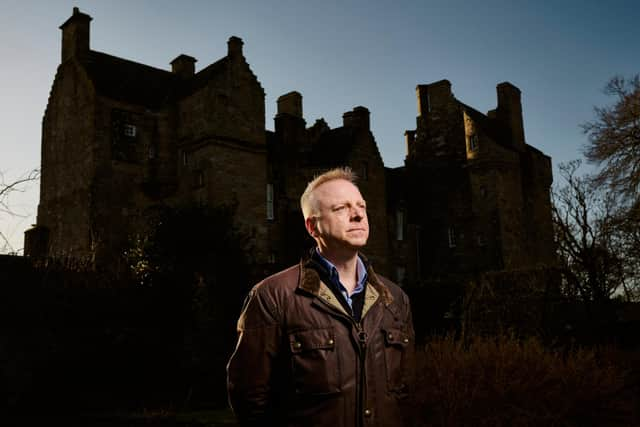 And the challenges have continued to pile up ever since, with climate change a key factor.
Storm Arwen in November 2021 felled more than one million trees on NTS sites, then storms Malik and Corrie followed in January last year, uprooting and further damaging forests already weakened by Arwen. The high winds also took a heavy toll on wildlife, killing hundreds of seals at a nature reserve in the Scottish Borders.
Adding to the troubles, a major wildfire broke out on an NTS estate in the north-west Highlands in April 2022, leaving a vast tract of hillside charred. Meanwhile, another virus has been causing even more devastation than usual. Avian flu, which usually comes in seasonal waves, has remained in almost constant circulation for the past year, infecting worrying numbers of wild birds and leaving important seabird colonies decimated.
And, of course, the cost-of-living crisis, which is affecting everyone, has seen expenses rocket.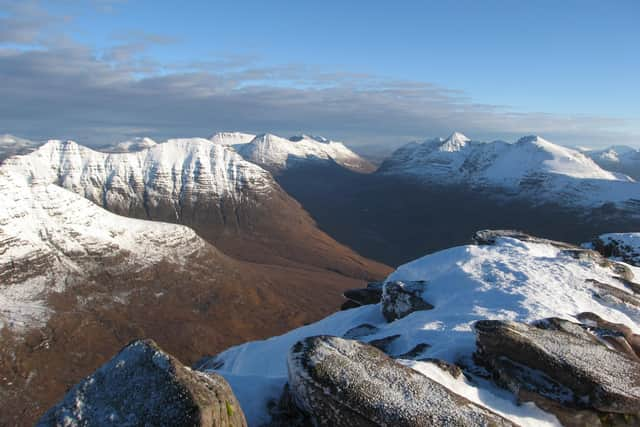 Today the outlook for the trust has improved, although the future is by no means certain. Long says many lessons have been learned and he feels positive the NTS is ready for almost anything.
"Across the cultural and heritage sector and across all businesses we have all had to learn to be more resilient and to anticipate what almost cannot be anticipated," he said.
"And we have demonstrated that we can manage through a very difficult situation and make provision for that. So I'm confident, very confident, for the future of the trust.
"But I would say that the continuing unpredictability and the difficult financial situations are bringing difficulties for everybody. And the trust is not immune to that."
Although the pandemic almost brought down the organisation, Long says the experiences have reaffirmed its raison d'etre and informed a new ten-year strategy
The objectives are ambitious, including a target to become carbon negative by 2031, to increase membership to 500,000 and grow visitor numbers to six million a year.
The trust will also 'speak out' on big issues such as climate change, conservation, renewable energy, the importance of wild places and more.
"The National Trust for Scotland has been looking after what is valuable to Scotland for more than 90 years," Long said. "We look after a great deal of the heritage that in some ways defines Scotland at home and around the world.
"Whilst perhaps traditionally we've been particularly associated with historic houses and castles, what I think the pandemic showed, both to the trust and to people more broadly I hope, is that the trust's outdoor places had become increasingly valuable to people and needed to be safeguarded from the rising level of threat to them from the changing environment, as a consequence of the differences humans are making to the planet.
"All of these considerations and many more are fed into our new strategy, which we launched in the spring of [2022] – nature, beauty and heritage for everyone. And I suppose, in summary, the thing to say about that strategy is that it's very much founded on the principles of the trust, as it was established in 1931, which was about caring for Scotland's special places and making sure they were accessible to people."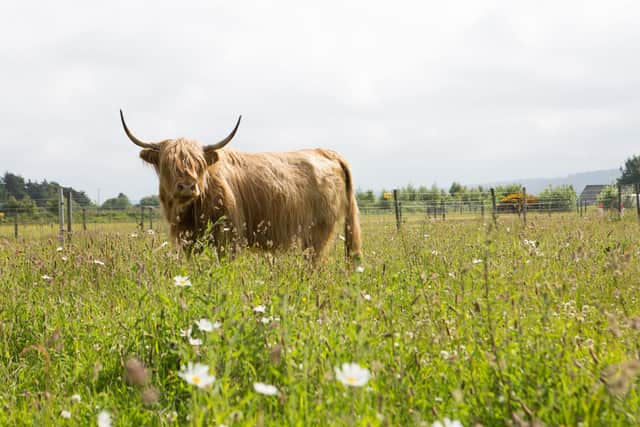 The trust has managed to struggle through the fallout from the pandemic, largely due to the Scottish Government swooping in with a £3.8m lifeline funding package that saved around 200 of the 400-odd threatened jobs and helped support the re-opening of properties.
Donations, legacies and targeted campaigns also generated badly needed income.
Most sites are now back in action, with a "healthy" return of visitors.
Memberships have also bounced back to around 315,000, though still below pre-pandemic levels of around 350,000, bringing in around £18m a year.
And conservation work, like the cutting-edge 'big box' project to save Hill House from disintegration, is back on.
In some ways the NTS has become more dynamic "because you've got to be ready for anything", according to Long. But the board has also had to think very hard about the relevance of the trust over the past 30 months, particularly when appealing for support.
Long said: "I think that has been a very important exercise for us because it has told us that a body like the trust and what it's responsible for is of vital importance to people.
"I strongly think we have got a big role as one of Scotland's foundation organisations to carry on working hard and thinking about that relevance to people through the responsibilities that we have to care for so much of what is fine in Scotland.
"It's very important the trust isn't taken for granted."