The rollout of the deposit return system (DRS) was originally scheduled for March 2021 but was shifted to July 2022 due to disruption caused by the pandemic, and then finally moved to August 2023.
The scheme will see shoppers charged a 20p deposit on each bottle or can of drink purchased, with the levy refunded – in cash or as a voucher – when the container is brought back.
The initiative, which is expected to collect at least 90 per cent of drinks containers, is intended to improve the country's recycling rate, cut litter and reduce plastic pollution – research suggests an extra 140,000 cans and bottles would go to recycling instead of the bin each day once it comes into play, and a similar scheme is also due to be launched across the rest of the UK.
But, as anyone who has seen a newspaper in recent days will know, there are a host of concerns.
There are fears that the cost could be too high for small businesses and so drive them out of the market.
Some have warned that differences in the Scottish and UK schemes, such as glass not being included down south, could have unintended negative consequences – ranging from complications over minimum alcohol pricing to raising potential for fraud through online sales and cross-border 'booze trips'.
And there are other worries too.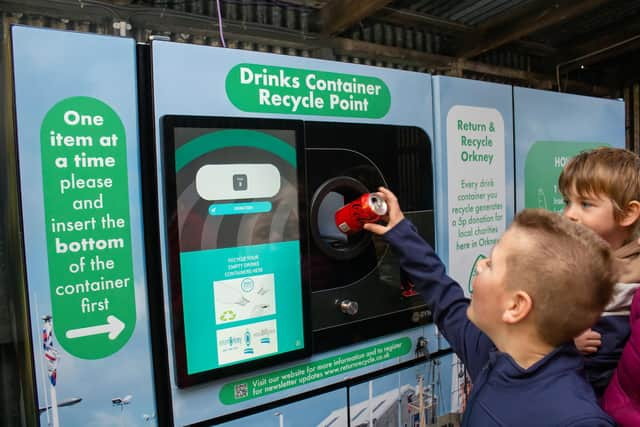 Councils are currently responsible for recycling and sell on material for onward processing. Fears have been raised that loss of 'high-value' items made of PET plastic, steel, aluminium and glass will hit cash-strapped local authorities in the pocket.
Falkirk council announced recently that it will stop collecting glass from kerbsides once the DRS launches after it forecast the scheme will cost £234,000 in lost revenue.
The question is whether Scotland should stick to its guns and forge ahead with its own unique DRS or give in to calls for a pan-UK version.