Land Reform Bill: Consultation highlights little confidence in Scottish Government handling its own land proposals
Analysis of the responses were released this week.
A consultation on Scotland's Land Reform proposals has highlighted a lack of trust from community groups to landowners in the Scottish Government handling its own proposed land policies.
Views of the public were sought on the proposed Bill, which is due to be tabled by the end of this year, with 537 responses received.
One proposal is that "large-scale landowners" should publish compulsory land management plans (LMPs), which a majority (77 per cent) of respondents agreed to.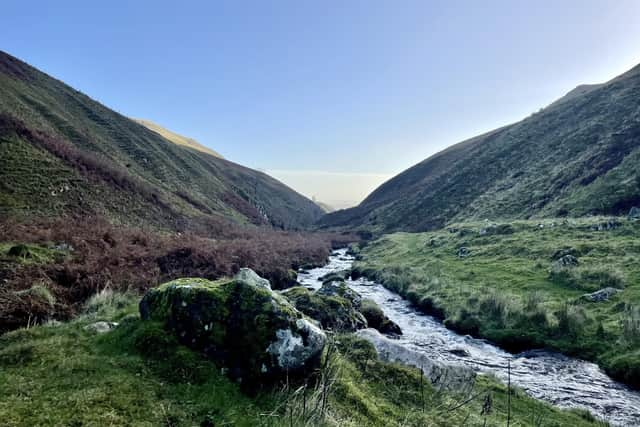 Most in favour said this would improve transparency in land ownership; while critics said it could risk becoming a compliance exercise.
Interestingly, however, the majority of landowners, campaign groups, private sector organisations and representative bodies responding to the proposal said they were against the Scottish Government being in charge of managing such LMPs. A majority of all groups but "academic" respondents disagreed to the idea.
Only 31 per cent of respondents thought ministers should have this responsibility. This dropped to just 12 per cent of organisational respondents. Instead, 59 per cent of respondents said responsibility should sit with a public body.
The responses to the consultation were published as the Scottish Government continues to grapple with delays to other key policies and schemes, including the deposit return scheme, alcohol marketing restrictions and the National Care Service.
Another section of the proposed Bill suggested a duty on large-scale landowners to comply with the Land Rights and Responsibility Statement (LRRS). This is a Government statement promoting relevant human rights in relation to land and a more diverse pattern of land ownership.
Some 75 per cent agreed with the proposal, while 20 per cent disagreed, the majority of which were landowners who said LRRS was already working well under a voluntary basis.
But in terms of who should handle complaints or reports in relation to LRRS, a small majority (51 per cent) said the Scottish Government should be not responsible, showing a clear majority of landowners and community groups against this idea. Instead, some 61 per cent of respondents believed complaints should be handled by a public body.
Other standout findings from the consultation were 72 per cent backed a public interest test for large-scale land transfers.
The purpose of this test would be to assess whether, at the point of transfer, a risk would arise that was against the public interest, for example if there was a requirement for the land to be offered to the local community.
Concerns, however, were raised over the definition of "large scale". It was suggested the risk of excessive power associated with a landholding was dependent on more than the size of the holding.
The majority of respondents (55 per cent) disagreed with the consultation's suggestion of a large-scale holding threshold of up to 3,000 hectares of land. Lower figures were put forward due to the concern the proposed hectarage would impact a low number of landowners and therefore would have limited effect.
The most-frequently suggested was a threshold of 1,000 hectares. Others, including Scottish Labour politician Mercedes Villalba, went further, suggesting imposing a 500-hectare limit on land a person can own, sell or transfer, above which a public interest test would be triggered.
Scottish Land and Estates (SLE) chief executive Sarah-Jane Laing said the North East MSP's proposals "would affect many family-owned farms", adding: "Ms Villalba does not seem to grasp this, nor does she appear to be aware of the scale of land reform change which has already happened. Her ideas are somewhat left field – even within her own party."
Other critics said the figure was arbitrary. Some respondents pointed out 3,000 hectares in the Central Belt was not comparable to 3,000 hectares in Sutherland, and that in some areas, family farms can be larger than 3,000 hectares.
The results were welcomed by rural affairs secretary Mairi Gougeon, but she added "we can go further".
"We must do more to strengthen the contribution that large-scale land holdings make to the public interest, improve transparency of land ownership and empower local communities," she said.
"The respondents to this consultation agree with that view, and a majority agree with many of our ambitious proposals for land reform."
Comments
 0 comments
Want to join the conversation? Please or to comment on this article.