Shane Mugan, the founder and chief executive of ExoTechnologies, which owns the firm, said the composite material it invented was a replacement for fibreglass and carbon fibre, and could prevent millions of tonnes a year being dumped. He said that power boats were often crushed and dumped in landfill sites after their 15-year lifespan, the new material meant they could be recycled again and again into new boats, aircraft wings and turbine blades.
He told Scotland on Sunday: "We can build vessels that are made of this recyclable material, to service green, clean wind farms, and using hydrogen propulsion systems. You end up creating a support service system around the offshore energy market that is entirely clean, all owned and developed in Scotland.
"We are the only company in the world in the marine industry, apart from the aluminium guys, who have an end-to-end solution. We've got an ability to influence the way the market goes from here."
Ultimate is one of the only small boat builders in Scotland, employing 30 people at its yard on the Clyde, on the opposite bank to the river's remaining shipbuilders, BAE Systems in Govan and Scotstoun in Glasgow, and Ferguson Marine in Port Glasgow. It hopes to increase is workforce to 300 within five years.
Mugan said greener turbine blades was a huge opportunity. He said: "A wind turbine blade has between three and seven years of a lifespan because they get damaged quite easily. Every year, thousands get put into landfill.
"We could skip all that – take all the materials back, reconstitute it and build more wind turbine blades. We are considering a business plan to develop a fully recyclable turbine blade for wind farms that will be made and manufactured in Scotland.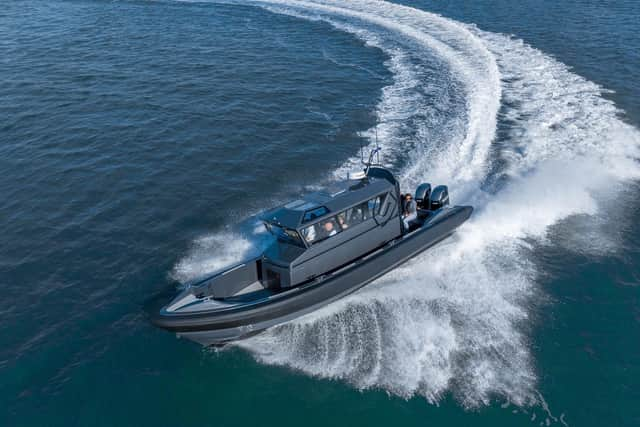 "Tests of blades made from our new material have shown it outperforms glass fibre considerably. The only thing holding us back is how we get the investment to make the moulds to build the first one to test."
However, Mugan admitted that powering Ultimate's recyclable power boats by hydrogen was two years away, but he planned to launch a joint venture with a major player in the sector. He said that for such vessels less than 30m long, the technology remained "quite bulky and clunky".
But he added: "We have designed our hull to be able to lift heavier weights, so we have a natural advantage."
Industry body WindEurope said its objective was 100 per cent recyclable wind turbines and had called on the European Union to ban blades being dumped in landfill by 2025. It said Siemens Gamesa had developed blades with a special resin enabling their composites to be separated when replaced.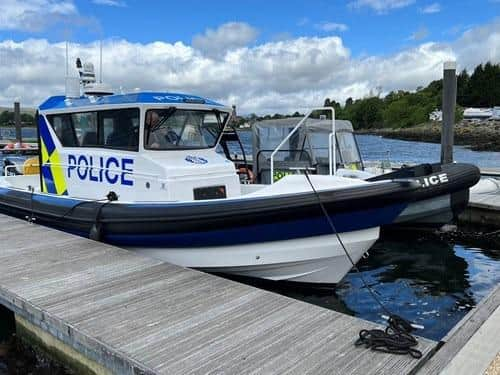 Chief executive Giles Dickson said: "We want a harmonised, EU-wide landfilling ban for wind turbine blades. This will help accelerate the development of sustainable recycling technologies."
A spokesperson for Highlands and Islands Enterprise, said: "Carbon reduction is at the heart of the offshore wind industry and they are always looking for ways to further reduce their emissions in the design, construction and operation of offshore wind farms. Hydrogen powered vessels, particularly in the operations and maintenance phase are an attractive proposition."