Ruigh Aiteachain bothy on Glen Feshie estate is ultimately owned by Wildland Ltd, the company set up by Danish billionaire Anders Holch Povlsen to buy land and "rewild" thousands of acres in the north of Scotland.
In recent times, around £250,000 has been spent on upgrading Ruigh Aiteachain, with improvements made to windows, doors and fire safety with a toilet block built outside.
Ruigh Aiteachain used to be maintained by the Mountain Bothies Association, a charity which looks after repairs to around 80 basic shelters in Scotland, which remain open and free to use for walkers, with the estate now looking after the Glen Feshie bothy.Following a visit at the end of last year, one group of walkers complained to the estate about the reception they received from a man at Ruigh Aiteachain, who appeared to have claimed part of the shelter as his own given the addition of a cooking stove, a gas cylinder, cushions and personal effects on the wall.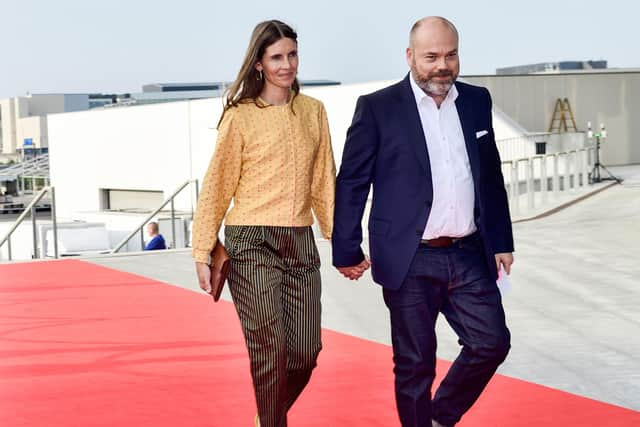 Following the group's first night at the shelter, the man told them one of the walkers – who'd had a drink, was asked to tone down his language, and then went to bed early – was no longer welcome given a disturbance in the night as he tried to find the toilet. The group, who said nothing out of the ordinary happened at the bothy, left a day early given the atmosphere.
Wildland said the bothy remained "open to all" and that the man, who is in his seventies and previously maintained the bothy for the MBA for more than 20 years, was there on a voluntary basis looking after the bothy for two or three nights a week but had no authority over other guests.
Thomas MacDonell, head of conservation at Wildland Ltd, said the man was not on the payroll of the estate but was well known to him.
Mr MacDonell said: "The man stays at the bothy sometimes and offers a useful service as far as we are concerned. There is a small minority who are unhappy that he is there and believe he is there full-time, which he is not. He is there for two or three days at a time.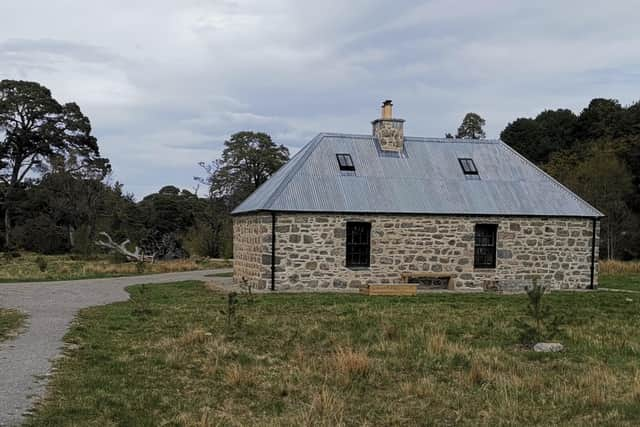 "I have known him for more than 20 years. When he is there, he looks after the toilets, keeps it tidy, cuts bits of firewood from the estate for the bothy. He is not someone who has turned up randomly.
"He has taken on a voluntary role looking after the bothy and from my perspective he is doing more good than harm. He contributed to the bothy for many years when he was with the MBA and he continues to do so now.
"The bothy is open to everyone so they can come to Glen Feshie and enjoy this fantastic place. In the summer we have hundreds of people coming to the bothy. I would say, since around lockdown, three people have come to me and asked if someone is living there full time. The answer is, they are not."
One walker in the group who left Ruigh Aiteachain early said: "I have been hillwalking for over 50 years, none of us are kids and we are all well experienced walkers and really care about things.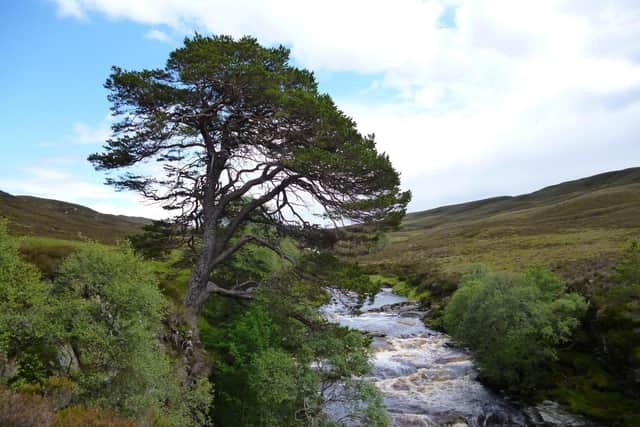 "The first thing that struck us was how homely it was. This man had his own stove, food and stuff decorating the walls. It was like sitting in someone's front room.
The walker, from the Central Belt, added: "The man in and let us know that it was his room. When we were talking to him, he was more than a bit keen to point out what he would and would not condone in the bothy. He made a point of telling us that he had got rid of previous groups who hadn't met his standards.
"Glen Feshie has spent a lot of money and it looks fab, and I have got to applaud the estate for what they have done – it is far from a normal bothy now. But you were made to feel like you were invading someone else's space."
Another member of the group, from Edinburgh, added: "What you find in bothies is camaraderie, not just within your group but with others you meet. People are all like-minded, there is often good story telling, good chat. We were last at Glen Feshie a couple of years ago so it was a familiar place to us, a safe bet. On this most recent trip, you could see there had been a great deal of modification in terms of home comforts, a few furnishings, a pretty elaborate stove for cooking – not the kind you would walk in with – a multi kilo gas cylinder. There were cushions and personal touches on the walls.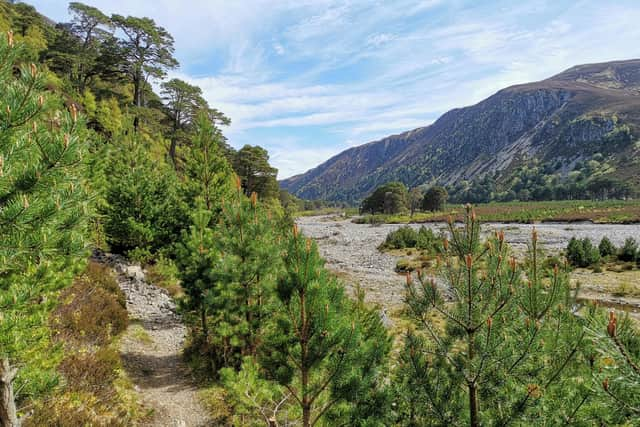 "Yes, there are sometimes things on the walls of bothies but it doesn't tend to be home-sweet-home stuff. That is very much how it felt. Upstairs in one of the rooms, there appeared to be a makeshift wooden bed.
"In the night it is not unusual in a bothy for people to be scrambling about, making noise, you are trying to find the front door, that is what a night in a bothy is like and I have never, ever come across any animosity in my time using bothies. It went all very strange in the morning when one of our party came back and said he didn't think we could stay there that night. Everyone was confused, but it transpired that the man had taken a dislike to someone in our group. To us, nothing out of the ordinary had happened."
A spokesman for the MBA said any issues regarding the bothy should be directed to the estate.