Now the placid nature of life on the island of Hoy has been sorely ruffled by plans by RSPB Scotland to cut its warden job at the Hoy Nature Reserve, the largest in Orkney, from a full-time to part-time position.
Strength of feeling against the proposed change at the reserve, which covers some 10,000 acres from the famous Old Man of Hoy seastack to open moorland, has led to a petition to protect the job of the long-serving warden who lives with her family in a house provided by the charity.
RSPB Scotland said Hoy would not lose current levels of cover under the proposed changes given the warden splits her working week between the island and mainland Orkney. RSPB Scotland bosses were grilled on their proposals at a sometimes heated public meeting on Friday.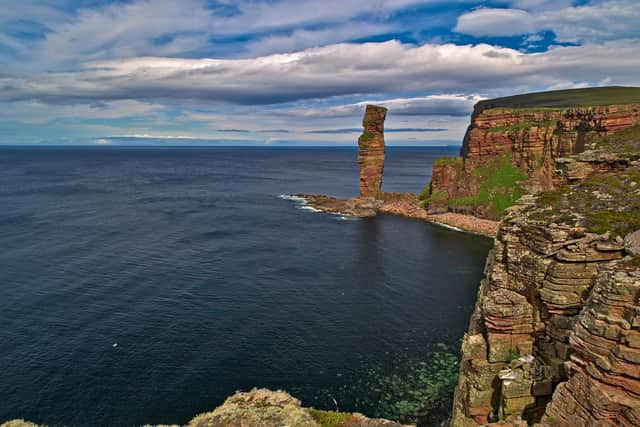 The petition, which has around 250 supporters, said the community was "stunned and horrified" at the proposed changes to the management of the reserve and their impact.
It said: "The warden's job currently supports a family of four to live in Hoy. The warden has lived and worked in Hoy for 20 years, she has a wealth of knowledge and experience both of the reserve and as a member of our island community. A part-time post cannot support a family to live on the island. This effectively means the warden, her husband and two young children, will have to leave their family home, as their house is owned by the RSPB and is tied to the job.
"This decision has been taken with no consultation with our community and we are stunned and horrified that an organisation such as the RSPB can treat their employee, our friend and neighbour, and our community, in this manner."
Joshua Wells, senior sites manager on Orkney for RSPB Scotland, said the public meeting on Friday had been "quite difficult", but necessary to clear up some of the "confusion" surrounding the proposed changes which follow a review of workloads on Orkney.
He said the role of the warden was split between Hoy and the mainland with 60 per cent of their time – or three days a week – dedicated to the Hoy nature reserve and 40 per cent allocated to mainland reserves.
Mr Wells added: "At the moment, our warden is based on Hoy and travel to the mainland is done on worktime. It is an operational role and what we have found is that it is not that easy for them to get to the mainland, particularly when in the spring and summer some of the surveys start at 4am and the ferry is at 7:30am."
Mr Wells said, under proposals, the Hoy job would move to a part-time basis, with the mainland element of the existing role be taken on by a new full-time member of staff.
He added: "There are options, but I don't want to pre-empt what will happen. Throughout this process, negotiating with and supporting our staff member, while trying to find a workable solution, has been a priority."