Hebridean firm Tobermory, which produces both malt whisky and gin, has appointed Gordon Buchanan as its Island Ambassador to help protect and promote Mull's natural beauty and important ecosystems as well as its people.
The award-winning filmmaker and television presenter, who has documented the antics of animals in some of the wildest and most remote places across the globe – including South America, Asia, Africa, Papua New Guinea, Russia and Alaska – grew up on the island and credits the place for inspiring his lifelong fascination and love for nature and the outdoors.
Over a career spanning more than 30 years, he has gathered footage of everything from wolves and tigers to polar bears and elephants.
In his new role he will be working with the distillery team, alongside residents and local community organisations, to help preserve and promote the island and encourage sustainability.
As well as donating money to help fund work, the distillery will be offering its workforce as volunteers and unveiling some exciting fundraising projects over the next 24 months.
"Mull is where I grew up and spent many happy years as a boy," Mr Buchanan said.
"Its amazing wildlife and ecosystem is what inspired me to get into photography and filmmaking when I was a teen, and for that I'll always be grateful.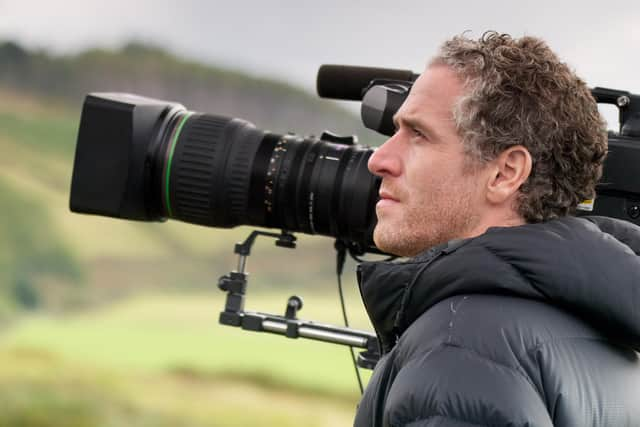 "Tobermory Distillery is a key part of my family's history, so I'm honoured to be joining the team as Island Ambassador."
Brendan McCarron, master distiller at Tobermory Distillery, said: "We're really excited to welcome and partner with Gordon as Island Ambassador. We have a shared passion for Mull, the land, the community, the wildlife.
"We're committed to working together to protect and preserve our beautiful island, ensuring it's looked after for years to come."
The projects which will receive funding are yet to be announced but the team is currently in talks with local land, wildlife and community groups.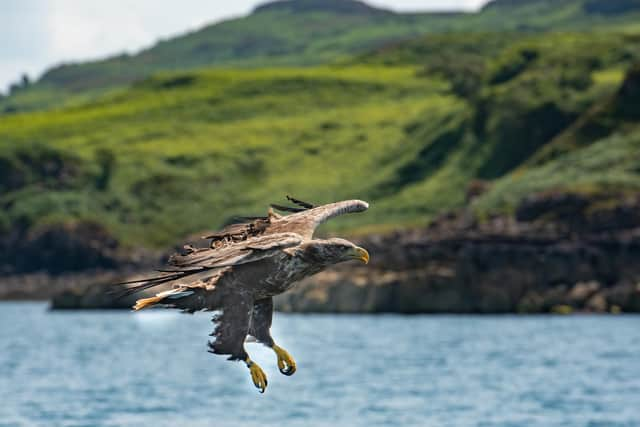 The distillery is small and compact and has limited space to accommodate green power schemes which are commonly used to power spirit production, such as biomass. However, the firm has recently acquired a defunct hydro electric scheme and is hoping to bring this back into operation.
Efforts to improve energy efficiency at the site are also ongoing, with use of power slashed by more than 25 per cent in the past 12 months.
Mr Buchanan's appointment coincides with the release of the latest 'expression' in the distillery's Hebridean Series – Tobermory 25, described as "a wonderfully fruity and well-rounded liquid".
Only 5,298 bottles of the luxury tipple are available for sale, with a price tag of £345 and "a true taste of Mull with every dram".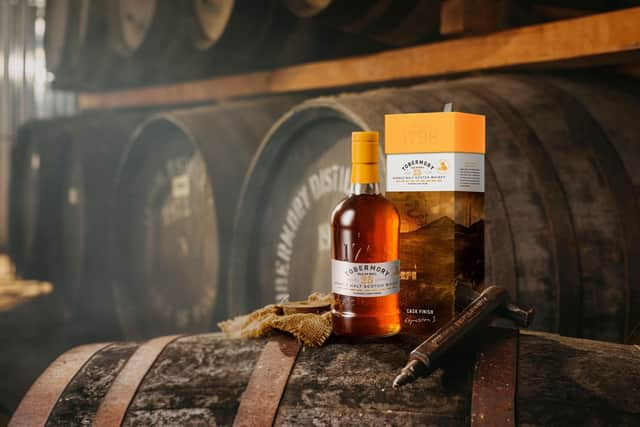 Mr McCarron said: "Our hand-crafted Hebridean Series really champions the little island we call home, drawing inspiration on its unique history and heritage to shape our expressions.
"The 25-year-old is a real homage to Mull's crofting history, and draws parallels on the skill and ingenuity that goes into working with the land around us."