So far not much has been said. But what we know at this point is all three hopefuls are looking to renewables as a silver – or green – bullet for both security of energy supplies and economic prosperity as the country chases a low-carbon future.
Both Humza Yousaf, the establishment-backed candidate in the contest, and Ash Regan, number three in the stakes, have suggested a national energy company should be set up to make the most of renewables and ensure benefits are "shared with the people".
Mr Yousaf has said he would seek for Scots to own a stake in future offshore wind developments rather than merely leasing the grounds, as is the case now. Kate Forbes has suggested a sovereign wealth fund for the sector, similar to that found in Norway for petroleum.
But will our new leader actually consign oil and gas to the back burner?
Ms Forbes has indicated she does not endorse the Scottish Government's "presumption against" new exploration in the North Sea.
"I would support the acceleration away from oil and gas at the right speed," she said. "So any moves that jeopardise the jobs and the reinvestment that can be made in renewables is problematic."
Meanwhile, Ms Regan has said she would back "new offshore developments", stressing the importance of the North Sea in keeping the whole country afloat.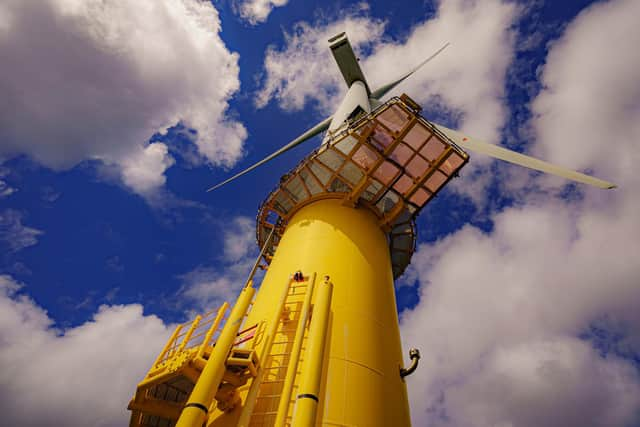 The rollout of Scotland's new deposit return system for recycling drinks containers has been causing much political disruption, but all three SNP hopefuls have been remarkably united on how it should be executed, with each suggesting delays or tweaks to the plans to help smooth its introduction.
Scotland has been warned its ambitious goals for tackling climate change – among the toughest in the world – are at risk of becoming "meaningless" due to a lack of action and "glaring gaps" in plans for achieving decarbonisation.
So no matter who becomes First Minister on March 27, they must clarify how greenhouse gas emissions will be cut and speed up action if there's any hope of reaching net zero by 2045.