Populations have been in steep decline for decades, with experts warning they could vanish from rivers within our lifetime if the trend is not reversed.
Academics blame a number of factors for their disappearance, including climate change, pests and diseases, pollution, predation and man-made barriers to migration. So it might seem at odds with their survival status, which some fear could reach the 'endangered' level in the next handful of years, to allow them to be fished.
However, as this year's official salmon fishing season gets under way, it's a timely moment to consider the benefits angling brings to the species and the nation.
Most fishing is carried out on a 'catch and release' basis, with fish returned to rivers alive. Only in grade one watercourses, where stocks are considered healthy, can salmon be landed for the plate. In reality, though, it's encouraged to always put them back.
According to Scottish Government figures, wild fisheries – mainly salmon and trout angling – generate around £135 million for the economy and support around 4,300 full-time jobs.
Visitors come from across the globe to rural areas and bring spending to local businesses outwith the usual tourist season.
The income also pays for management of rivers, funding important conservation work and habitat improvements that could safeguard the future of wild fish.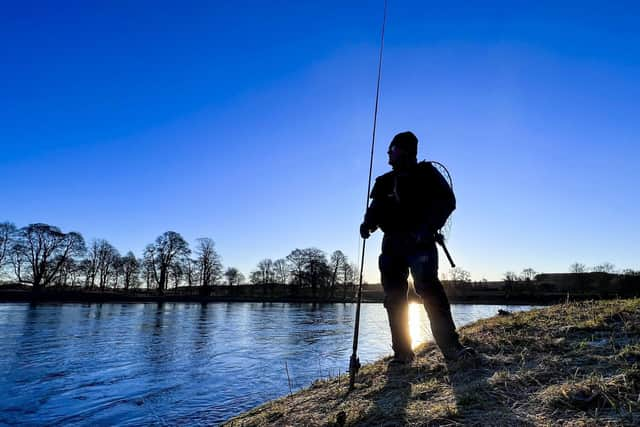 At the same time, catch figures, which reached their lowest ever levels in 2021 – the most recent year for which full data is available – provide a crucial insight into the state of stocks.
And let's not forget the pure enjoyment for fishing fanatics. If you can stand the midges, there must be major well-being benefits from getting outside in nature, whether you're fortunate enough to hook the 'king of fish' or not.
Scottish ministers have pledged a new 'high-level' wild salmon strategy, aimed at protecting the species and bringing numbers up to thriving levels. Due to be published by the end of 2022, the publication is now overdue.
Fisheries managers say they are optimistic as the 2023 salmon season casts off, but stress the urgency of the implementation plan so that efforts to save the majestic fish can be ramped up.