Loch Vaa in the Cairngorms National Park has offered brown trout fishing and boat rental for a number of years, but those leasing the loch from the landowner have decided to close up their shed and move on as a new type of visitor moves in.
The loch, to the north of Aviemore, became an increasingly popular spot for those seeking to get outdoors during the pandemic with social media helping to grow awareness of the beauty spot.David Greer, property manager of the Reidhaven Trust which owns the loch on Seafield Estate, said fishing had now stopped given too much disturbance on the water.
Mr Greer said: "The loch has been successfully leased for many years and stocked with brown trout, with fishing boats rented out.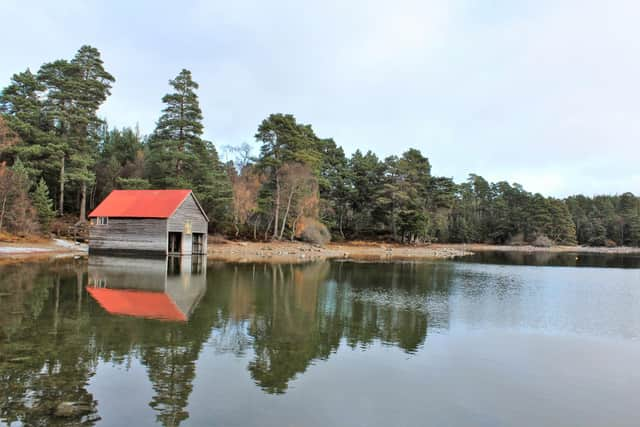 "The reason fishing has been stopped at Loch Vaa is now there is too much disturbance. People are in the water swimming, paddle boards are in the water, dogs are in the water.
"If you are renting a boat to go fishing, you need peace and quiet. This doesn't happen when you have lots of people jumping in the loch.
"Although attempts were made by those leasing the loch to try to manage an area of the water where people were encouraged not to go, that was just voluntary."
Mr Greer said Loch Vaa probably started to serve as an "overspill" from Glenmore, where Loch Morlich became overwhelmed by visitors during various periods of release from lockdown.
He added: "The interest in wild swimming has been exacerbated by the pandemic and with social media, it is very easy to see how they places become known.
"Things have also changed with an awareness of land reform and the idea that people can go where they want, when they want, within reason."
Mr Greer said there had been issues with visitors parking in spaces designed for those attending a nearby cemetery.
He added: "It is very convenient for people to park up there and then do a five-minute walk through the woods.
"There was a quite a bit of complaint made to Highland Council that people attending funerals there that they couldn't get into the cemetery, and that was quite distressing for them. That created quite a bit of discontent."
Mr Greer has been in discussions with Cairngorms National Park Authority on a way forward and added that access rights "trump all else".
He added: "A commercial fishing business has gone to make way for a wider group of the public. There is no commercial benefit in that but we just have to ensure people have proper access and manage potential damage to the environment.
"We have to accept it. There is a big group of people who are getting as much enjoyment out of the loch."
A spokesman for Cairngorms National Park Authority said: "We are acutely aware of the challenges of balancing the needs of land management and public access and in the past have worked with the tenants and local wild swimmers to develop on-site advice. We would be more than happy to work with all parties again to find a local solution should this be required."