The 80-year-old co-founder of Stagecoach was charged after voluntarily attending Falkirk police station for an interview on Thursday, BBC Scotland reported.
A statement issued on behalf of Dame Ann said she "strongly disputes" the "malicious" allegations against her.
It said: "Dame Ann Gloag strongly disputes the malicious allegations that have been made against her, her foundation and members of her family."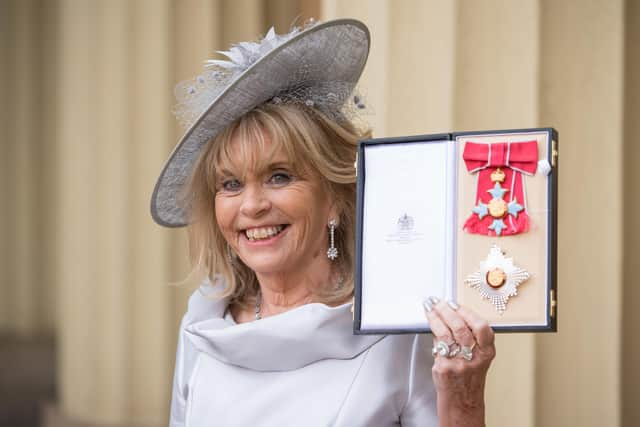 The allegations are believed to relate to people who were brought to Scotland as part of Dame Ann's charity work.
The statement added she would "vigorously defend herself and the work of her foundation to protect her legacy and continue her work helping thousands of people in the UK and abroad every year".
Police Scotland confirmed that four people were charged in connection with an investigation into alleged human trafficking and immigration offences.
A spokesperson said a report would be sent to Scottish prosecutors.
Dame Ann retired from Stagecoach in 2019, almost 40 years after she founded the Perth-based firm with her brother. At the time she was Scotland's richest woman.
She set up the Gloag Foundation to support projects that "prevent or relieve poverty and encourage the advancement of education, health and religion in the UK and overseas".
The foundation supports charities including Freedom from Fistula, a charity founded by Dame Ann, which supports women and children in Sierra Leone, Malawi and Madagascar.