Edinburgh Airport check-in worker's horrific abuse by passengers: 'They are screaming so loud you can feel their spit'
GMB union provides chilling evidence of its members' ordeal at Scotland's busiest airport
A check-in worker at Edinburgh Airport told The Scotsman of her "horrendous" experience at the hands of angry passengers which has forced her to take time off for stress.
She said: "They shout and bawl. They get so in your face and are screaming so loud that you can feel their spit.
"I've had them slamming the desks and hitting the walls. Six weeks ago, one guy pulled the door behind the check-in counter off its hinges because there was a problem with his visa.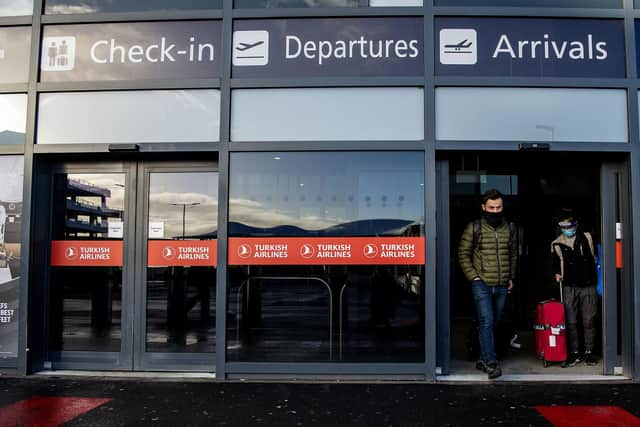 "Once someone grabbed my lanyard and pulled my face onto my desk. It's awful, horrendous, and feels like it's getting worse and worse."
She said passengers became enraged if flights were delayed or cancelled, their travel documents were questioned or their hand luggage was ruled to be too big or heavy.
The GMB union member said: "I've had a bag thrown at my head. I've had someone slap my hand away from their bag and push me against the wall.
She also told of more sinister threats: "Some of them will tell you they're going to be waiting for you when you finish your shift". As a result, female staff often waited for each other so they could walk to their cars together.
She said: "Sometimes they grab your badge to get your name and then find you on social media and abuse you there. That's happened to a lot of us."
"Travelling can be stressful but we are only there trying to help, getting paid not very much, and just getting such horrible abuse."
Comments
 0 comments
Want to join the conversation? Please or to comment on this article.