An RAF spokesperson confirmed that "two Russian Tu-95 Bear F aircraft" were "intercepted and escorted". At no point did the aircraft enter UK airspace.
The RAF routinely intercepts aircraft approaching what it describes as the "UK area of interest".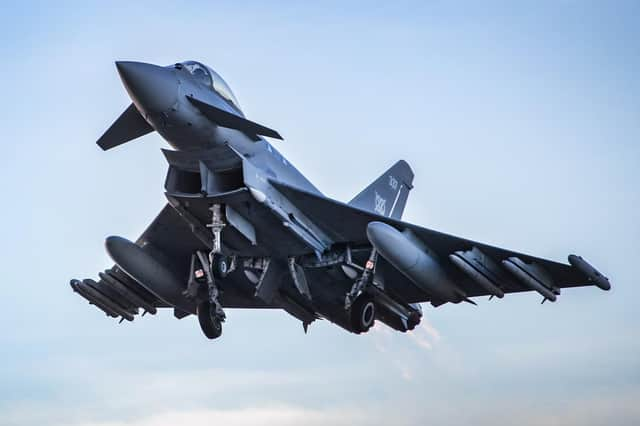 The news comes a day after RAF jets responded to four Russian strategic bombers. A spokesperson said they too were "intercepted and escorted".
Footage released by the Russian Ministry of Defence earlier on Thursday showed a Russian bomber, of the same type that was intercepted on Wednesday, being flanked by two RAF jets while on "a planned flight".