The fire was reported at Taigh Seumas a' Ghlinne in Glen Duror late on Wednesday when two groups of walkers were staying overnight.
One group was asleep at the time of the incident, with another still up when the fire broke out in the area of the stove.
A fire extinguisher was used to control the flames. One person was reportedly injured during the incident. All other walkers managed to leave the bothy unharmed.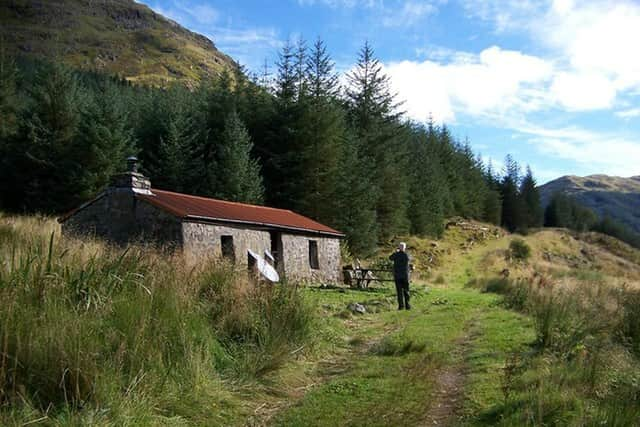 It is understood no major damage was caused to the bothy structure, although The Mountain Bothies Association, which maintains the shelters, decided to close it until further notice to allow a volunteer to visit the premises and carry out an inspection.
A spokesman for The Mountain Bothies Association said: "We received an anonymous report overnight that there had been a fire incident with the stove at Duror Bothy. Someone is alleged to have suffered an injury, although we understand the fire was not serious and there has been no damage to the bothy. As the report was anonymous, we can't contact the person to get more detail.
"According to the report, there were two groups of people at the bothy. One group was sleeping and the other was still up at the time of the incident.
"The fire was put out using a fire extinguisher, which are in all bothies, and everyone got out. The obvious thing to do was to close the bothy until further notice, so that one of our maintenance people can go up and check what the situation is. That is expected to happen by Thursday by the latest."
Glen Duror sits south of Ballachulish, with the bothy traditionally said to have been the birthplace and once home of James Stewart, known as James of the Glen, who was hanged after being accused of the Appin murder of government agent Colin Campbell of Glenure in 1752. He was sent to his death protesting his innocence, with a memorial to Stewart standing at South Ballachulish.