Skeletal remains of more than 2,300 people, taken from 180 sites, were analysed during an international study that involved academics from Edinburgh University. They found one in ten displayed injuries associated with warfare, with the period from 6000BC to 2000BC perhaps a high point in conflict and violence with entire communities destroyed.
The findings also suggest the rise of growing crops and herding animals as a way of life, replacing hunting and gathering, may have laid the foundations for formalised warfare.
Researchers used bioarchaeological techniques to study human skeletal remains from sites in Great Britain, Denmark, France, Germany, Spain and Sweden. While it is not clear whether any remains came from Scotland, separate excavations on Orkney, a centre of Neolithic life, have unearthed an abundance of evidence of violence during the period.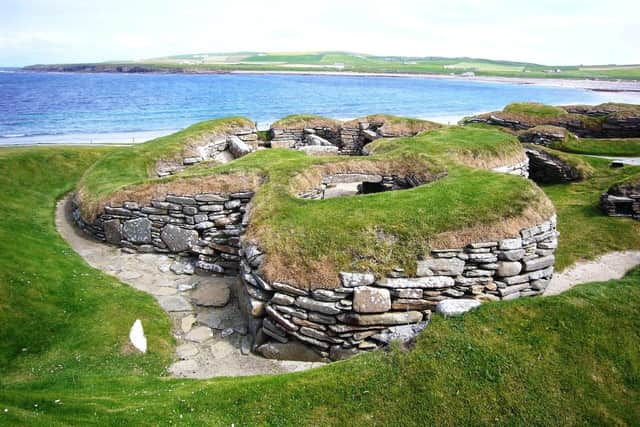 In the latest study, more than 10 per cent of remains showed damage potentially caused by frequent blows to the head by blunt instruments or stone axes. Several examples of penetrative injuries, thought to be from arrows, were also found.
Some of the injuries were linked to mass burials, which could suggest the destruction of entire communities, the researchers say.
Dr Linda Fibiger, from the School of History, Classics and Archaeology at Edinburgh University, said: "Human bones are the most direct and least biased form of evidence for past hostilities and our abilities to distinguish between fatal injuries as opposed to post-mortem breakage have improved drastically in recent years, in addition to differentiating accidental injuries from weapon-based assaults."