Former first minister Henry McLeish, who was central to the passage of the Scotland Act through Westminster, said Prime Minister Rishi Sunak's Government had yet to justify his opposition to the Gender Recognition Reform (Scotland) Bill, and warned that unless it tried to ensure devolution is a success, it will only drive more Scots to back independence.
The decision by Scottish secretary Alister Jack to formally block the Bill – passed by Holyrood last month – sparked an ill-tempered debate in the Commons yesterday and threatens to deepen existing divisions between Westminster and Edinburgh.
Mr Jack said he had not taken the decision lightly, but concluded the Scottish Bill would have a "serious adverse impact" on the operation of the Equality Act 2010 across the UK. However, First Minister Nicola Sturgeon has accused him of a "direct attack on the institution of the Scottish Parliament," and confirmed the issue would "inevitably" end up in court.
Mr McLeish, who served as a minister of state for home affairs and devolution in the-then Scottish Office in Tony Blair's government, and worked alongside the late Donald Dewar to establish the Scotland Act, told The Scotsman he was concerned about the repercussions of the first ever use of a section 35 order, which prevents the Holyrood legislation from gaining royal assent.
He said: "It appears that this Bill is within the Scottish Parliament's legislative competence, but what's confusing, and the secretary of state of Scotland has not spelt it out, is what is the basis for them suggesting it's impacting the Equalities Act 2010? Until he does that, and I fear he may wait until there's a court session to do it, it's an extremely complex position that, in my judgement, Westminster is making worse.
"What's tragic about this is that we're talking about a sizable group of people in Scotland and the UK who are vulnerable. It's a sensitive issue and protections are required. I'm dismayed and disappointed at how this has ended up, and I have to say, at this stage, my view is that Westminster has to prove the case it's pursuing.
"The danger for me is that this sets a precedent. Westminster wants to respond negatively to a lot of things that happen in Scotland. Remember that devolution was about difference – it was about giving an ancient, but ambitious nation opportunities, and Westminster must not get into the habit of taking on the Scottish Government, because it's not in the interests of Scotland."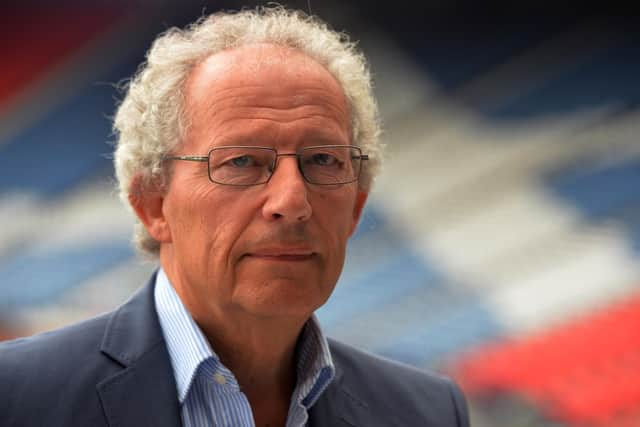 Mr McLeish, who served as first minister and leader of Scottish Labour from 2000 to 2001, said he was worried about future clashes between the two governments. He said that in his lifetime, he had never witnessed such a "poisonous relationship" between them.
When the controversial veto mechanism of section 35 – then known as clause 33 – was being discussed during the creation the Scotland Act, some Conservative critics warned it would lead to constitutional crisis. One, the late Sir Teddy Taylor, said that unless there were restrictions to limit or control the secretary of state's ability to make such an order, it would not improve democracy, but "pave the way for Britain's break-up".
Mr McLeish said the claims by some in the SNP that Mr Jack's order heralded the "end of devolution" were not true, and that people should take comfort in the fact that issues had been discussed and resolved over the past quarter century. However, he stressed that continued intergovernmental disputes would only harm devolution.
"There are obviously going to be differences, but my fear is that with the best of devolution still to come, and the potential of the Scottish Parliament still to be realised, the last thing we want when there are multiple crises facing every Scot is conflict," he argued. "I think Westminster has to grow up and realise devolution is a reality. It should be trying to make devolution a success, because if it doesn't, people will slip away towards independence."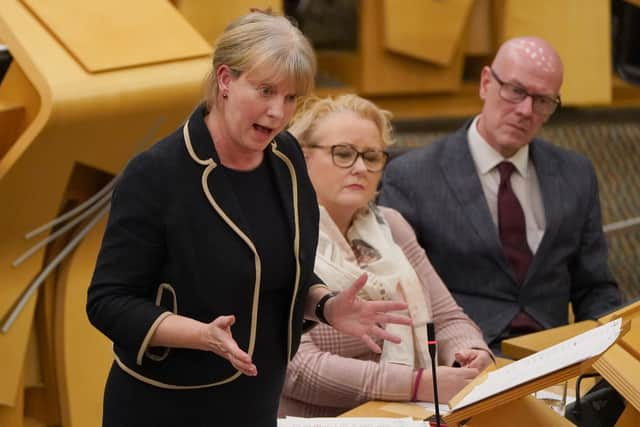 Mr McLeish said in his view, the gender reform Bill was within Holyrood's legislative competence. He said the UK Government could move to make amendments to the Equality Act by way of making progress.
"Is it going to be Scotland that's in the firing line all the time, or maybe Westminster has to reform?" he asked. "It may well be that the UK Government is out of step and what we need is a thorough debate throughout the UK, to which the Scottish Government could contribute."
Mr McLeish added: "It's not clear that if this goes to court, as it inevitably will, there's a guarantee that the UK Government will win the case. To me, the problem is what case is there to win? It's going to stop a progressive approach in Scotland that's trying to help a very vulnerable group. The question the secretary of state has to ask himself is in whose interest is he acting?"
Mr McLeish, 74, also questioned the intervention by Sir Keir Starmer, the Labour leader, who said he believed 16-year-olds were too young to change their legally recognised gender. This intervention came despite the fact Scottish Labour supported the Scottish reforms, which would allow people of that age to apply for a gender recognition certificate.
"[Scottish Labour leader] Anas Sarwar is absolutely right on this issue," he reasoned. "If you accept the spirit and practicalities of devolution, there are going to be times when the UK party and leader might differ from the Scottish party and leader, but on this occasion, Mr Sarwar is right. It doesn't help making comparisons about the age of 16. You can get married at that age – is that not a hugely responsible step to take?"