I joined the picket lines in England to show solidarity from Scottish junior doctors as the situation here is the same. On both sides of the Border, junior doctors are demanding 'pay restoration' to reverse 15 years of real-terms pay cuts. Junior doctors' pay is down 23.5 per cent on average since 2008, with some in Scotland earning as little as £14 an hour for a 40-hour working week.
In England, pay erosion for junior doctors has been even more stark and turnouts at the pickets and rallies were huge. English junior doctors delivered their union a huge mandate for strike action: over 98 per cent voted Yes to strike on a 77 per cent turnout of over 77 per cent.
The feeling in Scotland is no different, with Scottish junior doctors balloting between March 29 and May 5. Without serious intervention from the Scottish Government, we will likely follow our English peers and strike this spring.
This is not a decision we've taken lightly and a strike ballot is always a last resort. We have repeatedly engaged with the current Cabinet Secretary for Health, Humza Yousaf, on this matter, and although he has turned up (albeit via videocall from the back of a moving car) he has consistently refused to meet for meaningful negotiations and told junior doctors there is no money left to address our concerns or show that we, as a group, are valued.
Despite the Health Secretary repeatedly saying in public he's keen to meet with us again, behind the scenes we are no closer to getting around the table. Actions speak louder than words, and these actions are telling us that the Scottish Government doesn't take junior doctors seriously and aren't willing to take the next steps to secure an NHS workforce today, or for the future. Picket lines outside hospitals and junior doctor strikes are very likely coming to Scotland, and the opportunity to prevent it is slipping away.
But with a week to go until the ballot opens, the Scottish Government still has a chance to avert these strikes, as long as whoever potentially succeeds the Cabinet Secretary commits to serious negotiations about restoring doctors' pay, no matter who is elected as the new First Minister.
Nobody goes into a career in medicine with the primary intention to make money, but junior doctors deserve financial stability, and for the skills we've gained – and the responsibility we have – to be appropriately remunerated. Junior doctors are not worth a quarter less than we were in 2008, so why is our pay packet?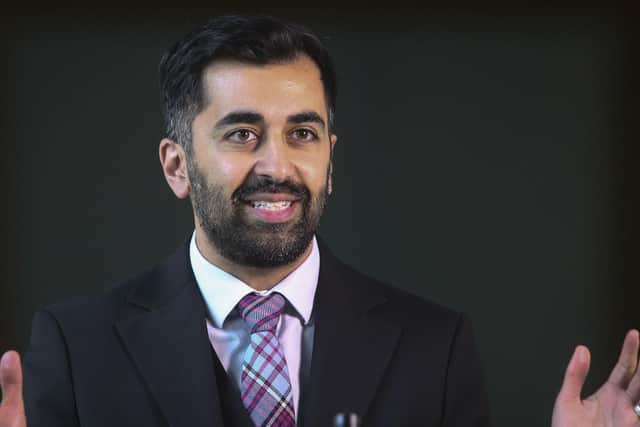 We are the backbone of the NHS workforce now, and we will continue to be if we stay in our Scottish NHS rather than heading abroad for better wages and conditions, or if we aren't poached by the private sector. Restoring our pay is a down-payment on the future of Scotland's NHS and a crucial first step to retaining doctors so we can continue to improve our NHS and provide care of which we are proud, and our patients deserve.
Dr Chris Smith is chair of the BMA's Scottish Junior Doctors Committee