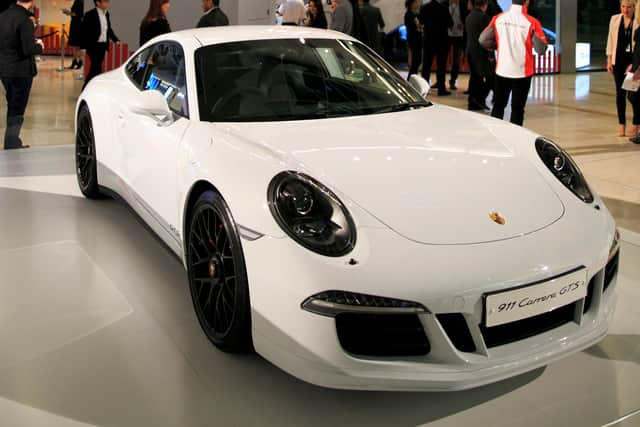 Who can remember their 16th birthday, 21st birthday, 40th? Then for those of us of a more seasoned vintage there is the 50th and so on. I've asked my "god", the one that I chat to everyday, if he [my god is a he] will give me good health and life into my eighties. I feel that if I can make it to eighty three or so, that will be quite enough time on this earth. But in my early fifties, I have this mad craving. It is eating away at me. Unfortunately not for world peace anything altruistic. No, it's to buy a sports car! I did say age was a funny thing right?
With a bad bout of Covid-19 finished some time ago and my first vaccination under my belt, there is a desire building up into a full blown need. Perhaps it was a week of brain fog, aching limbs and poor lung capacity. Followed by five weeks of feeling like a zombie. It has taken me almost six weeks to get back to some form of exercise. And I am at about 25 per cent capacity of where I was pre coronavirus. That said, I've moved on now and have two light HIIT sessions completed and feel that I'm back in the game. Perhaps this new lease of life is the catalyst that has precipitated my hunger for a sports car?
Buying a car has never been easier. I mean, car dealerships are falling over themselves to get cars out the door. I can pick my car online, complete some checks, buy it and have it delivered quite literally from anywhere in the UK. Some companies even deliver it for free! It's not the buying the car that is my problem, it is choosing the right one. And this dilemma is spilling over into conversations within the family.
First up, I don't want a sports car for ever. I only want it for a short spell. Let's say a couple years, so I can wash it, polish it and drive it on fast 'B' roads. Hopefully by that time, the adrenaline, notion and hankering for a sports car will have been well satisfied and it'll be back to a Vauxhall Corsa for my old age. So, buying this sports car looks like a choice. Either I buy a second hand one and hope it lasts two years or I buy a brand new one using PCP finance and hand it back after two years. All doable with a decent enough credit rating and a chunky deposit. But, there is a catch. I don't just any old sports car - I want a Porsche
Some of you will be laughing just now, some shaking their heads and some agreeing with my choice of sports car. I still have all my hair. In fact, lots of it, so no old bald guy driving Porsche jokes please. There are plenty of other sports cars out there I could finance just now. Probably cheaper versions that have all the gadgets, gizmos and acceleration that I desire. But, the emotional part of my brain where no reason nor rationality reside whatsoever is yelling at me - Porsche! Porsche! Porsche! And many of you will know exactly how that feels. It may stem from the addictive part of my cognitive makeup - my close encounters with neurotransmitters that seek and enjoy pleasure. Mind you these brain chemicals don't fully understand and appreciate the cost of the Porsche and the social baggage, stereotyping and outright sneering I may suffer as I parade it along the promenade in Dundee.
The financials do not add up at all for any maths teacher worth her salt. Essentially, I spend about £30,000 over two years then hand back my Porsche to the dealership. As long as it's in good condition, the mileage is under 10,000 miles a year and I'm willing to withstand the sales barrage to buy another one, I can kiss it goodbye. Along with all that cash! But, even that stark headline in my brain - 'Dundee man looses £30k in River Tay Porsche escapade" is not enough to dissuade me from my adventure into the land of the Porsche dealership. Closer examination by any rational person would establish that I am perhaps trapped in an age related obsession. And there's no going back - I have to scratch this itch.
Imagine! A beautiful white Porche 911 automatic with 21 inch wheels and looks that make George Clooney look past his best. Inside it has more features that Elon Musk's Space X mission control centre. When the engine roars into action, my neighbours shake their heads and gossip to each other using words such as "tosser", "tube" and "bampot". Then I put it into drive mode and off we go into the potholes, speed camera traps and Porsche hating Audi drivers, whose cars are just as fast and they are will to show me. Ooft!
Yes, age is a funny old thing. Why would a fairly rational person with limited funds and a family to support want to cause it all distress in order to fulfil some latent age driven desire? I don't have the answer to this one. All I can admit to is scrolling Autotrader online for hours narrowing down a Porsche that I fancy. Every now and then fear grips me, shakes me and pulls me back to being 53 and dumb. But, the urge to splash out on a sports car is still there every morning.
I just have one ask. If you some old bloke driving a white Porsche 911 around the streets of Dundee, thinking he's a "cool dude', just smile, give him the thumbs up and nod your head approvingly. That will make my day…..