After NHS Greater Glasgow and Clyde is named a corporate homicide suspect, bosses must be held to account – Jackie Baillie
If the Queen Elizabeth University Hospital scandal had happened in the private sector, there would have been a criminal investigation long ago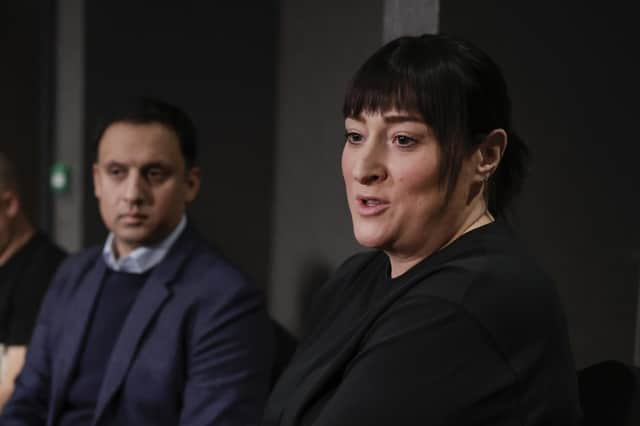 That investigation has now developed into what could be Scotland's first corporate homicide charge. It has come to this. The infection scandal at Glasgow's "superhospital" included the death of ten-year-old Milly Main, two other children and 73-year-old Gail Armstrong. It has taken incredible courage from Milly's mother and the relatives of the other patients who lost their lives to get to this sad but significant milestone.
Milly's mother, Kimberly Darroch, previously told a separate public inquiry into the building of the Queen Elizabeth University Hospital that she believed her child's death amounted to murder. She has been unable to celebrate her daughter's life because of the grief and trauma of what is acknowledged as Milly's avoidable death.
That is completely understandable but what is incomprehensible is that no one, no official, executive or minister has been held accountable in all this time. An earlier review found an infection which contributed to Milly's death was probably caused by the QEUH environment. Yet no one on the board at the time or in the pay of NHS Greater Glasgow & Clyde has carried the can for this.
On Monday, at another emotional crossroads at a press conference, Kimberly Darroch again made a plea for the health board leadership to step aside. What she said makes sense: "I don't think you should be able to do the job you're doing with this investigation ongoing. I think the government should step in and either suspend or sack them."
On every gruelling step of this journey to justice the cause has been carried by Scottish Labour leader Anas Sarwar. He was with Kimberly Darroch on Monday and it was clear to anyone watching that he draws on the courage of the relatives to drive the campaign on. It has taken four years to get to this stage and Milly's mother and the families of the other patients have shown incredible fortitude.
In contrast, the leadership of the board, including the chair and chief executive, have engaged in cover-up and denial of what is ultimately their responsibility. With a corporate homicide investigation now launched, Anas Sarwar said that the failure to sack the health board's leadership is the equivalent of allowing "suspects to walk the crime scene".
He's right. If this scandal had occurred in the private sector, there would have been a criminal investigation long ago. In any other walk of life, an internal review would have suspended anyone involved or ushered them out the door. But beyond the barricades of bureaucracy and behind the privilege of political protection, no senior member of NHS Greater Glasgow and Clyde's board has been held to account for what went so tragically wrong.
Jackie Baillie MSP is Scottish Labour's deputy leader and health spokesperson
Comments
 0 comments
Want to join the conversation? Please or to comment on this article.