They were, SNP leaders claimed, more honest and trustworthy than 'them down there', with their nepotism, sleaze and incompetence. And many Scots voters believed the spin that there was an inherent righteousness in our Holyrood bosses that just didn't exist in party-going, rule-breaking Whitehall.
If the Alex Salmond affair tore a hole in this particular argument, then the events of the last few weeks have torn it to shreds. The SNP leadership contest has exposed a level of spin, deceit and lies which would shame even the most brazen Westminster operator.
The SNP's head of media resigned on Friday after, we are asked to believe, he misled the press for the first time after he himself had apparently been misled by a colleague for the first time over the number of members the SNP had lost. That errant colleague was the First Minister's husband, Peter Murrell, who then decided it was time to resign as chief executive of her party. (There is no word about the loan he gave to the party without telling her.)
At roughly the same time, the First Minister's chief of staff Liz Lloyd decided it was time to let other blossoms bloom and decided to quit, too. So far the unexpected SNP leadership contest has looked like the last act of Hamlet, although this saga, I suspect, has a few more acts to play before we know what this plot was all really about.
What we can conclude is that Scotland is the loser. That those who have clothed themselves as though they cared more about our nation than anybody else, actually cared about themselves first. There is something rotten, hinted at, but yet to be discovered.
We really need to look at the standards we set ourselves. Twenty years ago, Henry McLeish resigned as First Minister over discrepancies in his expenses from which he did not even personally benefit. David McLetchie resigned over a few taxi journeys he perhaps should not have claimed for. Wendy Alexander resigned over a technical failure to declare money she had raised for a leadership campaign that never happened. Now with a police investigation into allegations about how £600,000 was spent within the SNP, we are told by our First Minister that there is nothing to see.
The caustic standards to which McLeish, McLetchie and Alexander were held may have been too stringent. But what is seeping out of the SNP looks like there were no standards at all. The idea that each of the people involved in this saga who have so far resigned did so for the benefit of the nation, to allow new talent to emerge or because they were doing the 'decent' thing, is not plausible.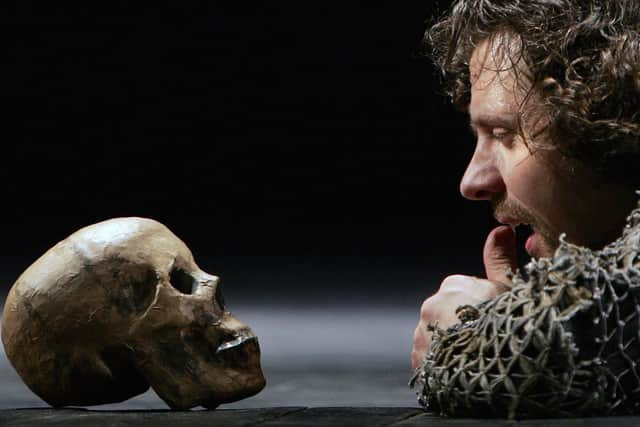 Over the last few years, we have been fed an awful lot of spin, from closing educational attainment gaps to building ferries, which has turned out to be untrue. We have been asked to give the Scottish Government the benefit of the doubt. Now there are too many doubts. And what is certain is that whatever has been going on was not to the benefit of Scotland.
Murdo Fraser is a Scottish Conservative MSP for Mid-Scotland and Fife