The return of earlier darkness has also underlined a further challenge Scotland must face if it is to achieve the significant shift to cycling and walking in the face of the climate emergency – ensuring there is enough space for riders and pedestrians to get about without coming into conflict with each other as their numbers continue to increase.
The first autumn working in Glasgow city centre for 14 years has exposed me to a new culture.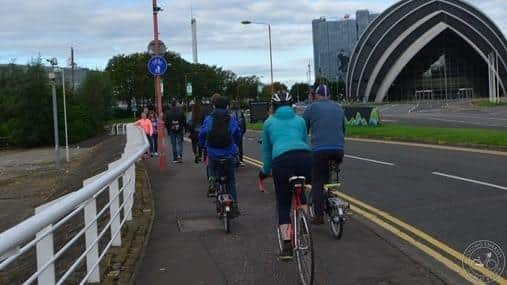 However, the situation is far worse on the off-road paths shared by cyclists and walkers which feed into the city centre, such as the popular route along the north bank of the Clyde which links to the west end.
Here, lighting is poorer, including on narrow sections, where you have walkers, including tourists and business visitors, runners and riders, all going at different speeds, trying to get past each other.
At one sharp corner, several street lights are broken, creating a further hazard for everyone.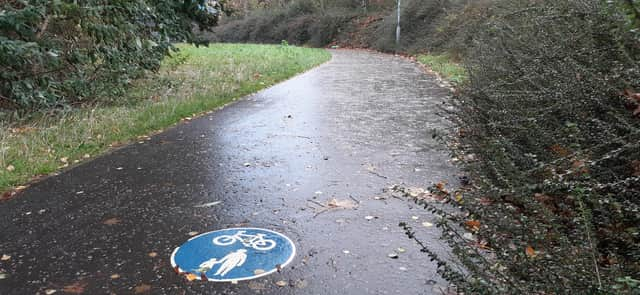 That's just one example, but I dare say readers can point to many similar situations across Scotland.
Scottish Government-funded Cycling Scotland believes there should be no such shared pavements in densely-populated urban areas, which it said was in line with official guidance.
I think signage absolutely must be improved as an urgent first step.
Embedding signs into the path is an effective way of getting the message across, as has been done on the Clyde-side route on a winding section with limited visibility near the Riverside Museum.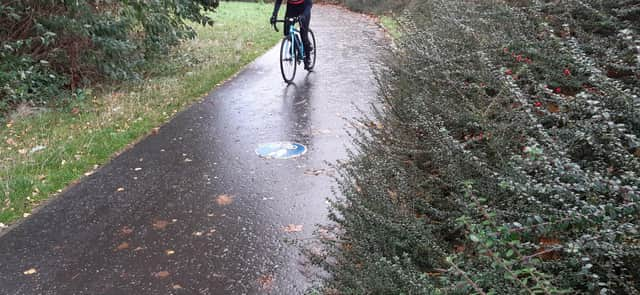 But consideration must also be given as to how to segregate walkers and cyclists on such off-road paths, and how to future proof both existing and new ones to ensure they have sufficient capacity to accommodate the growth in "active travel" that ministers are rightly so intent to achieve.
Tim Steiner, a transport planner at consultants Jacobs, told a meeting of experts in Glasgow on Wednesday that "lots of very hard decisions" lay ahead over space allocation.
However, he also stressed to the Scottish Transport Applications and Research Conference that such segregation "has to be a key component" to realise the modal shift from cars, including increasing cycling from 2 to 19 per cent of trips.
The Scottish Government has set an extremely ambitious target of cutting car use by 20 per cent within just over seven years – after attempts to curb it have failed for decades.
But with an impending huge increase in his budget, active travel minister Patrick Harvie has all to play for to get these paths built.