Yes, the scene at the security gates to Showbizland is frankly astonishing. For could there ever be two more unlikely chat show hosts than Nadine Dorries and William Rees-Mogg? This is what the staff in peaked caps are thinking and these guys thought they'd seen it all. They're squinting at the freshly laminated passes and about to make a phonecall upstairs, for sanctioning access to these two is definitely beyond their pay grade.
Meanwhile, as confusion and incredulousness reigns, a pair of bone fide celebs are very keen to hurry right on past. Sir Rod Stewart was also until recently a bona fide Tory cheerleader and although Carol Vorderman has generally been undeclared as a supporter it's safe to say that between now and the next election, neither of them will be sprinkling stardust on the party of the new chat chumps.
Chumps? Unfair before the gruesome twosome have debuted, Dorries on TalkTV and Rees-Mogg on GB News? And, what, you think gruesome is too harsh? Then you never witnessed Dorries' dry-run on her channel when as a stand-in on another show she forgot her guest's name.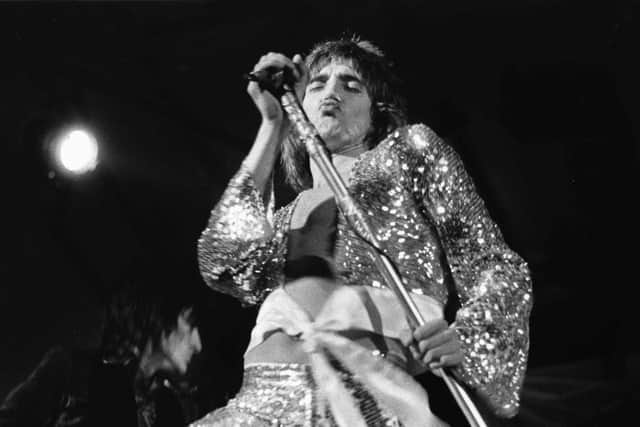 Dorries has demonstrated a problem with autocues and there must be concern that Rees-Mogg, when we remember the Eton-entitlement money-shot of him lying out along a House of Commons bench, will attempt to present his show from the supine position.
We'll return to these two but first the dissenting voices, beginning with Vorderman. Her emergence as the UK's preeminent anti-corruption crusader has come out of nowhere. Or rather, it's grabbed headlines just a few days after her previous and probably more typical appearance on the news agenda – being teased by Lorraine Kelly for having five "special friends" in her love life.
Fluffy no more! The former Countdown host has been demonstrating she has plenty of energy left for focusing that super-impressive flair for numbers on allegations of tax avoidance, financial impropriety and fraud. She's asked tricky questions of Rishi Sunak, Baroness Mone and on Sunday was tweeting virtually non-stop following the sacking of Nadhim Zahawi, then adding yesterday for the benefit of her 634,000 followers: "Tory ETHICS???? They have NONE."
The timing of Stewart's intervention is also striking for he was playing with his gigantic train set when he complained to Sky TV about the party for whom he's always voted – until now at least. Normally everything is alright with the world when the rock star is hunkered down among his shunters and signal-boxes but the state of the NHS moved him to tell a phone-in programme that it was "time to change the bloody government".
Stewart wants the health service rebuilt even though this will cost "billions" and meanwhile is prepared to put his hand in his pocket to help those on ever-lengthening waiting lists for assessments or treatment, promising he'll pay for their scans. "I've been a Tory for a long time but I think this government should stand down now and give Labour a go at it," Sir Rod added. "In all my years of living in this country, I've never seen it so bad. Poor nurses – I'm on your side. It really is heartbreaking."
Unless they're Bono, multi-millionaire rockers getting political often induces hilarity, and come to think of it, the U2 foghorn does, too. But Stewart, not completely out of touch, has been repairing potholes in the roads for a while. He's been cheering on his WPC wife for a while. He's been a genuine football fan for a while.
If we forget about the lost, leopardskin-clad LA years, he once led the Faces, very much the people's band. And maybe the recent deaths of his brothers, Bob and Don, have concentrated the mind on mortality and the professions which do their best to care for us but are currently struggling. So how much of a blow to the Conservatives is Stewart's disillusionment? I don't think it can be easily shrugged off. The man is impassioned; he's clearly feeling it. No matter that celebrity endorsement of politics is not viewed as being as crucial as it once was.
It is 40 years since the Tories wheeled out their stars for a rally where Kenny Everett's motion from the floor was: "Let's bomb Russia!" (There was a supplementary: "Let's kick Michael Foot's stick away!"). That was also the night when Lynsey de Paul warbled: "Vote Tory, Tory, Tory/For election glory." Can you tell why these events fell out of favour? Suffice to say, that if Sunak is thinking about an anniversary revival, Sir Rod's response will be: "I don't want to talk about it."
So who will talk to Dorries and Rees-Mogg? These two are moving from politics – showbusiness for ugly people, as the saying goes – to the real thing. In this arena, just confirmed by the MPs' register of interests, Matt Hancock earned £320,000 from I'm a Celebrity… Get Me Out of Here! for eating a camel's penis. But I think I would do that for nothing if it meant I didn't have to watch Boris Johnson's most slaveringly loyal cheerleaders.
The latter promises "big-name guests" and "the hot topics of the day" while the former will take an "irreverent look at the week's news" while she spars with notables from "the world of politics, culture and sport". First up for Dorries this Friday? No prizes for guessing, it's BoJo. And I wouldn't be surprised if he gets Rees-Mogg underway as well. Or that the former PM becomes a pushmi-pullyu to be fought over weekly.