With this year's Spring Statement, coming just days after the collapse of Silicon Valley Bank, the Chancellor's ambitions might be closer to reality than he realises. This week, Hunt stood in the Commons like a sailor patching a leaky tap on a sinking ship, announcing a series of superficial changes to an economy his party has left in ruins. From the Budget's delivery, leaked to the press before being given to Parliament, to the policies within it, the Chancellor offered no sign that he understood the scale of the problems facing the people and institutions across the UK.
The Chancellor's myopia is concerning. While the United States steams ahead with almost $400 billion of green subsidies to rewire its economy for the 21st century in the shape of the Inflation Reduction Act, this year's short-sighted Budget condemned the UK to another year of falling living standards and slow economic decay.
The European Union has also announced bold, strategic economic plans for the next decade with its Net Zero Industry Act. It will similarly mobilise billions of euros to reshape the economy of the world's largest single market so that it can produce at least 40 per cent of the technology it needs to achieve its climate and energy targets.
So, whilst two major economic powers set out plans to meet the ambition the moment requires, Britain's Chancellor was content to let the applause wash over him after announcing "the UK will not now enter a technical recession this year". Slowing the pace of terminal decline is not an achievement any government should celebrate.
But rather than championing a bold economic plan to improve living and working conditions, Hunt – clearly unable to meet the moment – settled for tax breaks for research and development firms, urging his colleagues to cheer on the country's journey to becoming a world superpower in life sciences. Whilst support for R&D is always welcome, the gulf between Hunt's ambition and the country's reality was brutally summed up this week by Manchester-based physicist and Nobel Prize winner Andre Geim. Speaking to Bloomberg News, he said researchers are less interested in studying in Britain because their living standards will decline due to higher costs and lower salaries. "They can't sustain the same quality of life in the UK," Geim said. "It's pathetic."
What Hunt, like so many in the Conservative government, seems oblivious to is the simple fact that firms and institutions, whether world-leading multinationals or scrappy start-ups, are made up of human beings, who need modern public services, a healthy public realm and a government that can offer them the prospect of a bright future. Instead, noted the Resolution Foundation's chief executive this week, residents in the UK have "the worst parliament on record for living standards by a country mile".
I recently spoke to someone studying at the University of Oxford who told me about an international classmate forced to take out loans to get emergency dental surgery because she couldn't find an NHS dentist. Another had to track down her Cayman Islands-based landlord via LinkedIn and Companies House because the letting agency simply ignored her emails about the black mould above her bed. Both will be leaving the country as soon as they finish their degree for somewhere with better salaries, better working conditions and a better quality of life. Who could blame them?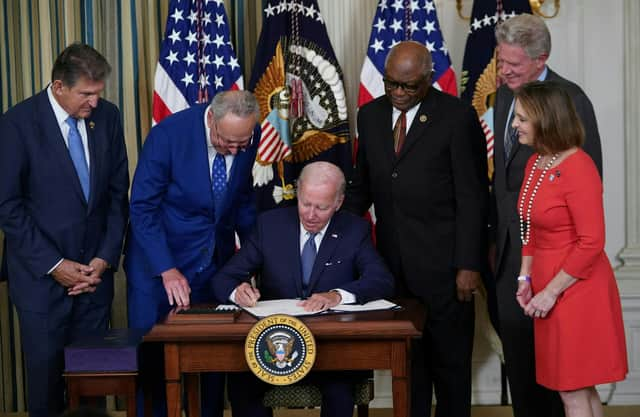 So, whilst tax credits for the life sciences sector are a welcome shot in the arm – albeit the sector is still outside of the EU's Horizon programme and without freedom of movement – if we remain unattractive to the best international talent because our living standards continue to fall well short of those enjoyed by our western European counterparts, then forget becoming a super-power in anything other than brain drain.
Hunt came into office at a time when the UK is facing some of the most significant long-term structural challenges of my lifetime, with an economy crippled by grotesque levels of inequality, criminally underfunded public services, stagnating wages, and anaemic economic growth. He has the power to change it and has chosen not to. Instead, working people across the country got wage cuts and tax rises, delivered with a smirk by a Conservative Chancellor who knows his party's days in power are numbered.
His Budget reflects a government adrift, unable to grasp the magnitude of the challenges facing the country in a changing geopolitical environment, or the damage it has done to the threads which hold our society together. And as the global economic landscape shifts and other states start to seriously invest in building economies fit for the modern world, the UK will only continue to fall further and further behind unless it follows suit – and quickly.
Grim though all of this is, it represents an opportunity for Scotland's next First Minister. Once the noise of the leadership contest subsides, Edinburgh needs to actively engage in the economic and geopolitical shift that both the US and EU strategies represent. Both are material to Scotland, especially our world-leading science, technology, energy, and research sectors. Marshalling the powers of devolution to navigate these tectonic shifts should be underwritten by a relentless focus on driving up Scotland's living standards as a key part of our offer to the world's brightest minds.
This is also material to our ambition for independence. With a focus on good government today, that is defined by rising living standards and modern public services fit for the future, the electorate will give independence a fair hearing. Any SNP leader must do the hard work on a renewed case for independence that credibly represents a strategic vision for Scotland and an economy that works for everyone.
The Tories have thrown in the towel. Scotland can't afford the same mistake.
Stewart McDonald is SNP MP for Glasgow South