Boris Johnson's Brexit was facilitated by an opposition of fools and cynics – Brian Wilson
Two years ago, I asked here a crucial question: what if Theresa May and Jean Claude Juncker are telling the truth – and it really is a choice between their deal and no deal?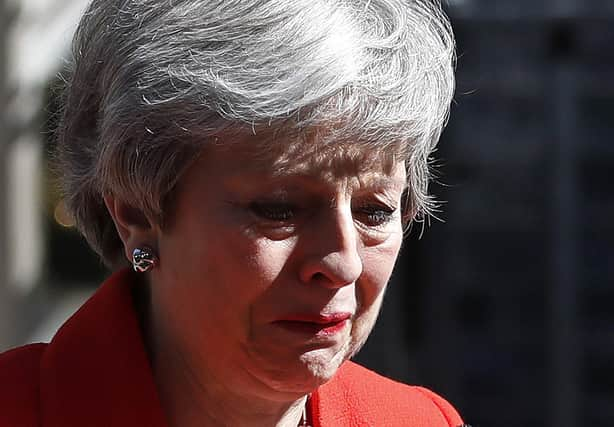 I now feel entitled to recall that everything which has transpired since flows from failure to face up to that question and the deceptions on which that refusal was based.
Regardless of the outcome now, I challenge anyone to point out how it will be an improvement on what was on offer then. In many respects, it is likely to be much, much worse.
Three key elements doomed what was sneered at as "Theresa May's deal". There were conceited Tories who thought they could use the law to out-manoeuvre Parliament but repeatedly ended up in blind alleys.
Most Labour MPs, led by an ass, pandered to the delusion that by blowing hard enough, the Brexit walls would fall down and a second referendum magically appear. Instead, they gave us Johnson and crushing electoral defeat.
Third, the SNP at least knew what it was doing. Use the façade of anti-Brexit rhetoric to vote against everything, thereby opening the door to Johnson and chaos. The implications for Scotland were the least of their concerns.
There will be few heroes when this story is written but I nominate the small group of Labour MPs who voted for Mrs May's deal and pro-EU Tories like Ken Clarke who saw what was happening, dismissed delusions about reversing Brexit and backed the least-worst option.
Now the worst option is arriving, let's not forget how the "opposition" of fools, cynics and the terminally naïve played its indispensable part.
A message from the Editor:
Thank you for reading this article. We're more reliant on your support than ever as the shift in consumer habits brought about by coronavirus impacts our advertisers.
If you haven't already, please consider supporting our trusted, fact-checked journalism by taking out a digital subscription.
Comments
 0 comments
Want to join the conversation? Please or to comment on this article.