He delivered this to four people at the screening I attended. With the growth of streaming services, movie attendances are in decline and that is simply the reality of the post-pandemic world. Not even the world's greatest living director can change that.
In Dumfries and Galloway, a similar reality check is underway after local councillors overruled planning officials to approve the opening of a new budget supermarket in Castle Douglas. Officials warned it would have an adverse effect on small local shops but the elected politicians decided the needs of the community should come first.
For all its beauty, Dumfries and Galloway is one of the most economically challenged parts of Scotland. More than a quarter of children in the area live in poverty and a reliance on jobs in agriculture and hospitality means average wages across the region are low.
In the midst of a cost-of-living crisis, the proposal by Aldi to open a new supermarket was welcomed by many local people who currently have to travel to Dumfries for cheaper shopping. However there was one major obstacle. Castle Douglas is Scotland's only official food town and other local residents feared the 50 traders along the main street could be decimated by the arrival of a cut-price retailer.
If you haven't been, go. Castle Douglas is a wonderful place to shop. It has butchers, bakers and probably candlestick makers. A walk along the main thoroughfare is to step back into how shopping used to be before the big brands tore up the High Street.
The threat to the small traders was at the centre of the battle over planning permission for the new store but following a council debate last month, the green light was given. That is good news for people struggling to put food on the table in the area but it doesn't have to be bad news for small shops in the town.
That's because, we've been here before. More than a decade ago, Tesco submitted an application to build a store in Castle Douglas and as a doonhamer, I was one of those bitterly opposed. I was convinced it would be the death knell for every other shop in the town and warned it would create a shopping wasteland as well as encouraging swarms of locusts and the end of civilisation as we know it. Turns out, I was wrong.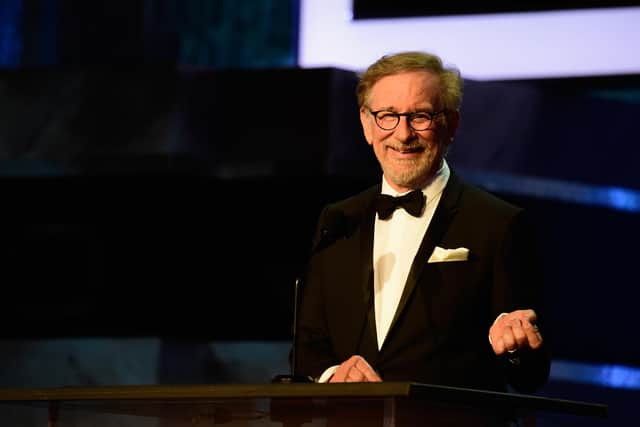 In reality, Tesco made shopping easier for some people but did not stop them popping into small local shops for all the things that taste better from a small supplier rather than a retail giant. Hopefully the same will be true when the Aldi store opens next year but that comes down to local people.
Castle Douglas is Scotland's food town not its food museum. Local shops have faced competition before and survived and through adapting, knowing their customers and selling great produce, they will do so again. Perhaps the shopkeeper with most to worry about right now is the manager of the local Tesco who is likely to face a fight to hang on to price-sensitive shoppers.