Chocolate and gin entrepreneurs should inspire more culinary revolutionaries to shake things up – Stephen Jardine
It's 20 years since Charles Rolls and Tim Warrillow changed the world of gin.
The pair met in a Chelsea café to discuss the launch of a new brand but ended up talking about what actually makes up 75 per cent of every gin and tonic. That day Fever Tree was born and the rest is history.
It was a lightbulb moment. The pair had seen what should have been obvious to everyone. As the drinks market moved to premium spirits built on provenance, no attention was being given to the quality of the mixer from one market-dominating brand. Shhh, you know who.
Hats off to the entrepreneurs who look at a saturated marketplace and think, I spy an opportunity. It should be easier to break into Barlinnie than the world of confectionary given the worldwide dominance of Cadburys, Mars and Nestle but that's what three Dutch journalists did when they founded Tony's chocolate in 2005.
Teun van de Keuken and two colleagues uncovered the widespread use of child labour in the cocoa industry and set out to prove ethical chocolate can be produced on a large scale with farmers still getting a fair price for their beans. Last year Tony's sold 15 million bars in the UK, up 50 per cent on the previous year.
Challenger brands come in all shapes and sizes but they all share some common characteristics. Most have a mission statement and a clear point of difference from the market leader which they see as vulnerable or flawed. Dress that up with a clear identity and a bold and emotional approach to the product and you have a chance of success, particularly if there is a David versus Goliath backdrop to the competition.
The great thing about all this is that everyone wins. Brands like Tony's build a solid business and take market share but the big players are also forced to wake up and stop taking their dominance for granted.
Back in the world of gin, the UK's biggest seller is the perfect example of that. A decade ago Gordon's was just the standard pour in golf clubs up and down the land. However, the emergence of 820 craft distilleries up and down the land forced the Diageo-owned brand to up their game and Gordon's now sells Sicilian orange and Mediterranean lemon varieties and a pink gin that saw sales rocket by 63 per cent last year.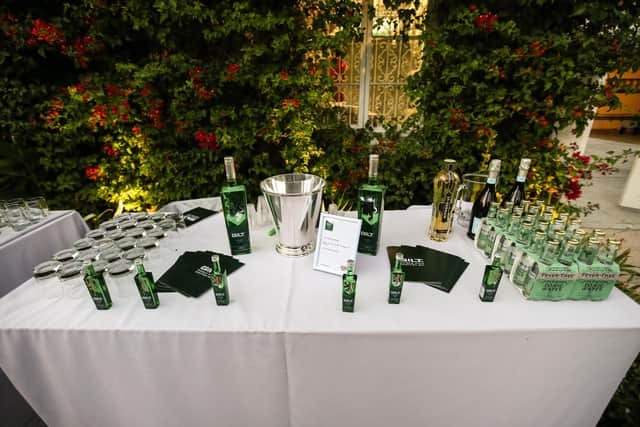 For any entrepreneur, the early days are the best time in the business. Seeing a good idea gaining traction is why they do what they do. The big problem is, what next?
If the business is good enough, there will be the issue of when to sell. Market leaders like nothing better than buying the upstart competition and getting control of the thorn in their side. Tyrrells Crisps was founded in 2002 by farmer William Chase as a means of getting a premium price for his potatoes in a market dominated by Walkers and Golden Wonder. Fast forward to today and Tyrrells is now owned by American giant KP snacks.
Right now out there, some entrepreneur will be looking at a corner of the market and thinking I can make a better product that will shake things up. An instant coffee that tastes like proper coffee anyone?
Comments
 0 comments
Want to join the conversation? Please or to comment on this article.