Christmas and New Year festivals are crucial for Edinburgh city centre - Roddy Smith
Edinburgh's city centre businesses benefited from strong Christmas footfall, massively out-performing figures for Scotland and the wider UK.
A huge part of the credit must be laid at the door of those who facilitated and organised – at short notice -Edinburgh's Christmas and Hogmanay festivals. The figures show yet again the vital importance of the city's festivals and events:
Christmas footfall in the city centre was excellent, at only 2.6 per cent down against 2019 – which was a bumper year for footfall. We significantly outperformed everywhere else – the UK average was -14.3 per cent and Scotland -13.9 per cent versus 2019.
Hogmanay footfall on Princes Street was 61 per cent up on 2019.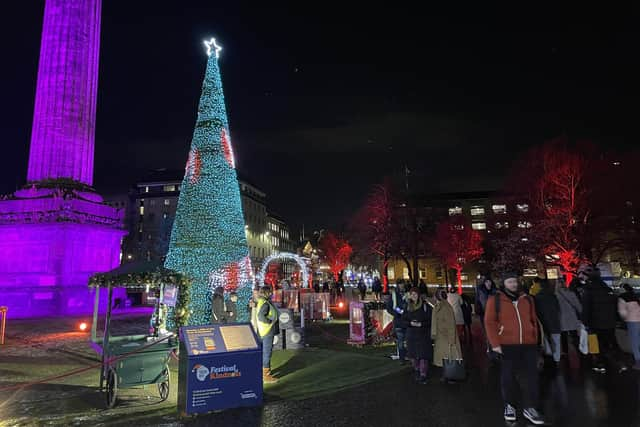 Retail and hospitality sales for Edinburgh City Centre were up year-on-year by 25.7 per cent and 59.2 per cent respectively.
Over two million people attended the Christmas festivities.
These figures are exceptionally positive and clearly show the impact and benefit of Edinburgh's Christmas and Hogmanay festivals – they are fundamentally crucial to the city centre economy.
The importance of footfall during this period for the Edinburgh city centre business community can never be underestimated or taken for granted. We need to work collectively and proactively to ensure the city delivers a superb programme of activity over both Christmas and Hogmanay in 2023 and beyond.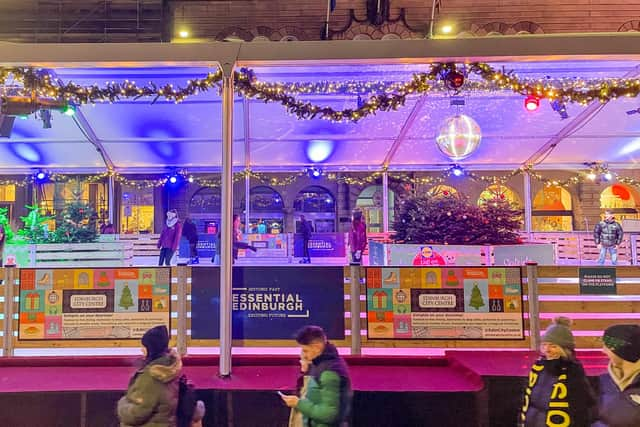 Essential Edinburgh strategically supported both the Christmas and Hogmanay activities to increase city centre footfall across the whole of December. With the ice rink on George Street selling over 70,000 tickets and the sold-out event at Hogmanay catering for large crowds over the three days of activities, this was a great success.
That this past Christmas period was so successful is due largely to the work of UniqueAssembly with the City of Edinburgh Council, there is also another major factor that should not be overlooked. St James Quarter has had a hugely positive effect, attracting new footfall in the east end of the city centre whilst also increasing footfall levels and dispersal right across the whole of the city centre.
There is no doubt that rail strikes had an impact on footfall and sales across hospitality and retail but in general we are very pleased at how well the city is recovering post pandemic. With cost of living issues affecting everyone, it is pleasing to see the city performing so well against its peers.
2023 is going to be a hugely exciting year for our city centre. New mixed-use developments continue to be built on Princes Street, new hotels opening soon with the W Hotel and Red Carnation, as well as the St James Quarter nearing full occupancy – we have much to look forward to.
Although hybrid working now seems the norm, we are witnessing more and more people returning to offices, positively effecting the city centre. The real missing piece of this jigsaw is local and national government offices, huge employers that are returning to offices much slower than their commercial counterparts.
Our city is hugely attractive to visitors over December and Hogmanay, but we must continue to recognise, promote and invest in marketing our city year-round to the world.
Comments
 0 comments
Want to join the conversation? Please or to comment on this article.