We are responsible for more than 40 well-paying jobs through direct employment, and support a further 50 roles through our turbine maintenance agreements.
As a key player in the UK's renewable energy generation sector, we have always understood the importance of creating domestic sources of energy production, demand reduction and keeping homes warm. We have been directly funding these measures for well over a decade. However, in response to the current energy crisis, we have developed a new and innovative model of direct financial support alongside Advice Scotland and East Lothian Council.
Our unique programme will see £1 million given directly to people in East Lothian who need help with their utility bills over the coldest months. We are really happy to be launching this initiative and are pleased that, by working with community partners, we know that those who need the support are getting it.
While others in the industry seem happy to keep their heads down, we are proud to directly support those from the communities in which we operate who are living in fuel poverty, and we remain committed to meeting the high bar for support set by the people of these communities and their representatives.
We have invested over £500 million in capital expenditure across the UK economy since we started operations in 2001, with plans to increase this to £2 billion by 2025. That money goes into jobs, the local economy and the transition to net-zero carbon emissions.
However, there is a giant roadblock standing in the way of our sector's ability to deliver on the UK's net-zero commitments and our urgent need to develop a secure supply of energy. The UK Government's electricity generator levy, which is intended to take retrospective effect from 1 January, despite the details of it only being published days before Christmas, threatens the viability of future investment in renewables.
We are trying to work with the government to improve this levy. However, for reasons it has been unable to properly explain, the 45 per cent charge on exceptional receipts generated from the production of wholesale energy is not applicable to coal, oil, and gas-backed electricity generators.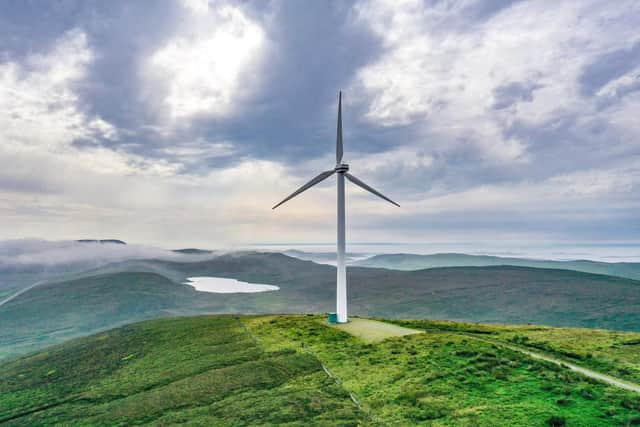 This makes no sense, and we know the public backs us. Polling shows that the public opposes by a factor of nearly five to one the way this levy has been designed to hit the renewables sector.
We need all the help we can get to bring more renewable energy capacity online. It is only by raising the bar on deployment targets that we will secure long-term energy security and a sustainable reduction in energy bills.
With Westminster putting at risk the planned investment by us and so many others in Scotland, we are calling on readers of the Scotsman to contact their MP and put a stop to this smash-and-grab raid on our vital renewables sector.
Rod Wood is managing director of Community Windpower