Countries almost always give the job to their climate or environment minister, but, when the world's nations gather for COP28 in Dubai at the end of November, the man in charge will be Sultan Ahmed Al-Jaber, a government minister but also chief executive of the Abu Dhabi National Oil Company, ranked as the 14th largest source of global climate emissions since 1988.
The decision to allow such a monumental conflict of interest to proceed was roundly condemned by environmental groups and by Greta Thunberg, and last week Democratic Congress members called on US Climate Envoy John Kerry to withdraw his support. They also called for more transparency from companies present at climate talks, echoing stronger calls from environmental groups to have fossil fuel companies banned from the talks entirely.
The president of the COP is a very important role. They work with the president of the previous COP to help deliver on the decisions taken there and prepare for their own summit. They oversee all the proceedings, chair all the plenary sessions and convene ad hoc groups to try to make progress with difficult issues. They are the wheeler-dealers who get things done. Or stopped. Then they spend the next year smoothing the path for delivery and working with the president of the next COP (likely to be in Australia or Bulgaria).
There have been some memorable presidents. Dutch environment minister Jan Pronk in the Hague in 2000 was in tears when the Russians objected at the very last minute to a deal that everyone thought had been agreed. He was jubilant when the world's nations came together six months later and did agree.
Danish climate and energy minister Connie Hedegaard resigned as president halfway through the Copenhagen COP in 2009 because not enough progress was being made. Marcin Korolec was sacked as Polish environment minister halfway through the Warsaw COP in 2013 supposedly because the Prime Minister thought he was not pro-fracking enough.
Perhaps most surprisingly, the president of the successful COP21 talks in Paris in 2015 was former French President Laurent Fabius, who was the Prime Minister when France sent secret service agents to bomb the Greenpeace ship Rainbow Warrior in Auckland harbour. Even Alok Sharma, former UK Business Secretary and president of the Glasgow COP in 2021, had to fight back tears at the lack of progress at the end of more than two weeks of talks.
At last year's COP in Sharm el-Sheikh, the 636 registered lobbyists from the oil and gas industry outnumbered the number of delegates from any single country except the UAE. No coincidence then that the talks made no progress on phasing out fossil fuels.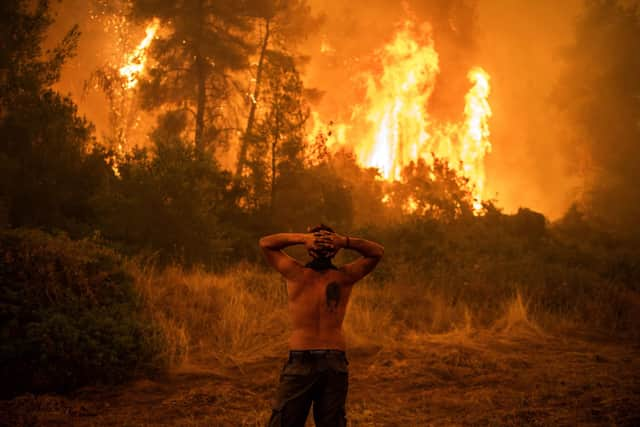 It is unlikely that international pressure will dislodge al-Jaber but his appointment is bringing increasing scrutiny to the role that oil and gas companies continue to play in the talks that are supposed to get us out of the global crisis for which they are mostly responsible.