In the latest irony to afflict the railways, the Edinburgh-London east coast main line has led the post-pandemic bounce back, but like the rest of the network, passengers are having to gamble over whether there will be trains running when they want to use it.
Main operator LNER is now carrying more people than before Covid struck, with its success and that of new rival Lumo contributing to the remarkable achievement of rail carrying more passengers than air between the capitals for the first time in decades.
However, services have been severely disrupted during eight days of strikes by the Rail, Maritime and Transport union (RMT) in its pay and conditions dispute with train companies like LNER, and track and signalling body Network Rail, both of which are owned by the UK Government.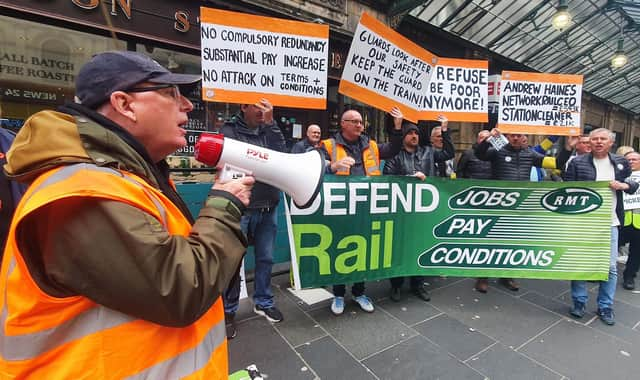 Three more stoppages have been called by the RMT, for Saturday November 5, Monday 7 and Wednesday 9 – the dates rearranged on Tuesday to avoid disrupting Royal British Legion's poppy appeal fundraiser on Thursday 3.
Meanwhile, Scottish Government-run ScotRail, which has recovered to around 80 per cent of pre-Covid passenger levels, is facing a second near shutdown on Saturday as part of a separate pay dispute with the RMT.
The strikes are continuing at nationalised rail firms both sides of the Border despite a markedly different approach to the disputes by the governments at Westminster and Holyrood.
She also described it as an "unacceptable erosion" of devolved powers.
Unless there's a change of course under Rishi Sunak's new regime, could this also spark – on top of the current rail strife – a new row between Conservatives and SNP?